Francis Mailman Soumilas, P.C. Files Class Action Suit Against Student Loan Servicer Navient for Post-Discharge Collection Actions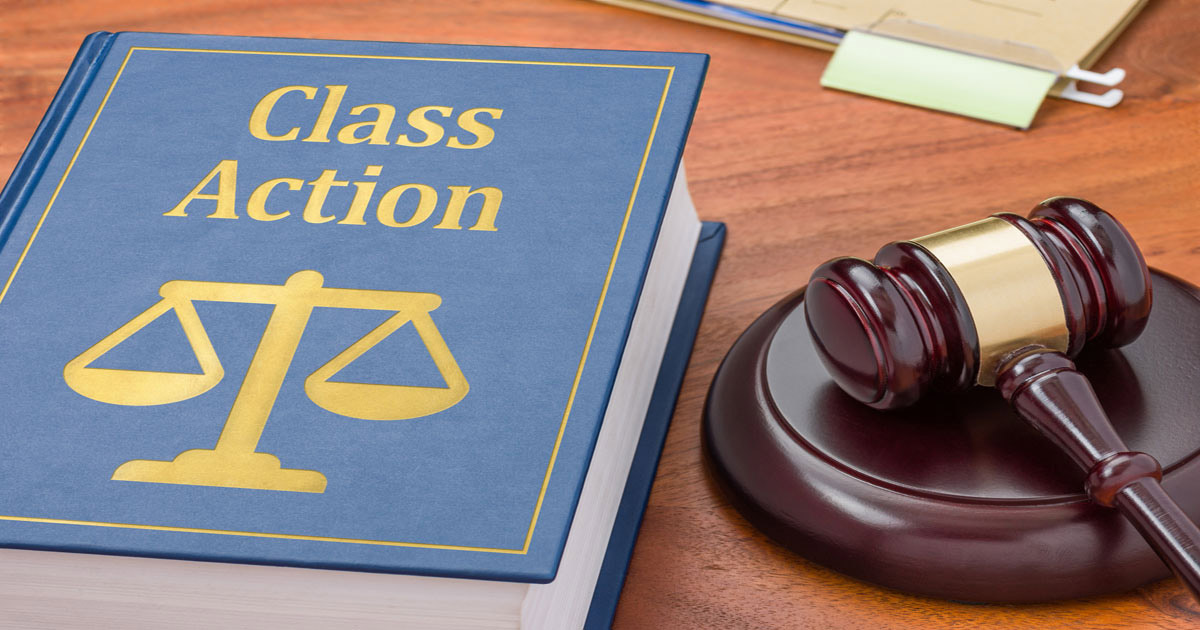 Francis Mailman Soumilas, P.C. recently filed a class action lawsuit in the United States Bankruptcy Court, Northern District of California, against Navient Solutions, LLC/Navient Credit Finance Corporation (Navient) for allegedly depriving consumers of rights granted to them by discharge injunctions. The complaint, Teran v. Navient, also alleges that Navient violated the California Consumer Credit Reporting Agencies Act (CCCRAA).
Francis Mailman Soumilas, P.C. Advocates for Students' Rights as Consumers
Teran v. Navient is one of several important class action suits that Francis Mailman Soumilas, P.C. is currently pursuing on behalf of students whose consumer rights have been violated by large institutions. The firm recently filed a class action lawsuit in Connecticut federal court against Yale University regarding the school's failure to partially reimburse tuition payments students made once the school shifted to online-only classes as a result of the COVID-19 pandemic. Francis Mailman Soumilas, P.C. has also filed a similar class action lawsuit in Maryland federal court against Johns Hopkins University.
In January 2020, Francis Mailman Soumilas, P.C. obtained a significant settlement against the National Student Clearinghouse (NSC), which collects and maintains data on roughly 97 percent of all students enrolled in colleges and universities in the United States, or more than 19.5 million people. NSC had been charging students fees to access their credit reports, which was found to be in violation of federal and state consumer laws.
What is Navient's Role in the Student Loan Industry?
Navient engages in servicing and collecting student loans. The company was formed in 2014 when Sallie Mae was divided into two entities, Navient and Sallie Mae Bank. Navient services approximately one-fourth of the student loans in the United States, managing approximately $300 billion in loans for more than 10 million debtors.
Navient held and serviced a student loan taken out by Oscar Teran, plaintiff in the case. The complaint alleges that Navient continued to collect on the plaintiff's loan even after he successfully filed for Chapter 7 bankruptcy and the court had determined that he was entitled to discharge. Allegations in the Teran v. Navient case also describe how the company willfully acted in bad faith by using deceptive practices to deprive the plaintiff and other members of the class of their rights as consumers by collecting on student loans that had been legally discharged in bankruptcy court.
U.S. Bankruptcy Code
A central focus of the case is Section 523(a)(8) of the U.S. Bankruptcy Code, which lists various types of debt that are exempt from discharge. Although certain types of education debt (student loans) are included in that list, the code spells out duties that creditors and debtors must follow when a debtor files for bankruptcy, including but not limited to the following:
The creditor has a legal burden to prove that the debt is encompassed by Section 523(a)(8) if the creditor believes the debt they hold is exempt from discharge.
Once the credit proves that the debt is non-dischargeable, the debtor must prove that repaying the debt would constitute an undue hardship.
Unless there is an adversary proceeding, any education debt not encompassed by Section 523(a)(8) should be automatically discharged.
In other words, it is up to creditors to determine if a specific loan is dischargeable, and if there is any confusion, they must seek clarity from the courts. The creditor's good faith and the threat of sanctions are the only checks on compliance with this law.
Complaint Alleges Navient Intended to Deceive Students
The complaint alleges that Navient manipulated the application of Section 523(a)(8) to deceive debtors into thinking that their non-qualified student loans were not discharged. Specific allegations include the following:
For more than a decade, Navient and other creditors have devised schemes for deceiving debtors and bankruptcy courts into believing that all private student loans, both qualified and unqualified, to accredited and non-accredited schools were exempt from discharge.
Part of this scheme involved sending debtors requests for payment soon after the entry of the bankruptcy discharge order and the closing of the bankruptcy case.
As a result, a law that was originally designed to prevent students from taking advantage of the bankruptcy system enabled unscrupulous creditors to take advantage of the system.
Furthermore, these loans are disproportionately issued to low-income minority students who lack the resources and knowledge to seek relief in an adversary proceeding, which can be expensive and time-consuming.
In fact, 0.1 percent of debtors in bankruptcy seek to discharge their student debts. As a result, student loan creditors such as Navient continue collecting on 99.9% of other discharged debts without consequence.
Bad Faith Exposed in Communications to Investors
Additional allegations in the lawsuit of Navient's willful intent to deceive and act in bad faith include the following:
In its prospectus to potential investors, as well as in communications to the Securities Exchange Commission (SEC), Navient included language noting that only private loans made for qualified expenses were exempted from discharge.
In a presentation to investors, Navient is also alleged to have warned that Career Training Loans, a form of unqualified student loan, are indeed dischargeable in bankruptcy.
In effect, creditors such as Navient engaged in telling one story to their debtors and a different version to regulators and potential investors.
Timeline of Events in Teran v. Navient
In February 2008, Oscar Teran took out a Bar Study Loan issued by Sallie Mae Bank to pay for expenses associated with studying for the Texas Bar examination.
Sometime after that, the Bar Study Loan was transferred from Sallie Mae Bank to SLM Education Credit Finance Corporation, which subsequently changed its name to Navient Credit Finance Corporation. Ultimately, the Bar Study Loan was transferred to Navient, LLC for servicing.
In May 2010, Mr. Teran filed for bankruptcy, properly including the Bar Study Loan in Schedule F of his bankruptcy filing.  Navient received notice of Mr. Teran's bankruptcy filing and the scheduling of the Bar Study Loan.
In August 2010, the court ordered discharge of Mr. Teran's debt. The Bar Study Loan was not excepted from discharge because the loan was not encompassed by various provisions of U.S.C. §523(a)(8). Pursuant to Federal Rule of Bankruptcy Procedure 4004(g), Navient was notified of the discharge orders regarding the loan.
Navient did not file an adversary proceeding to contest the discharge of Mr. Teran's Bar Study Loan. Instead, the company continued to collect and induce payment on this loan, in violation of the court's order and the Bankruptcy Code. Navient sent regular statements to Mr. Teran in an attempt to collect the debt. In response, Mr. Teran made timely payments on his student loan, which had been discharged.
In addition, Navient reported the Bar Study Loan to consumer reporting agencies. The report of a discharged debt on a consumer's credit report has a negative effect on the consumers' credit score, inhibiting their ability to obtain credit.
Other Students May Have Been Adversely Affected
According to the lawsuit, many other consumers may have been adversely affected because they were subjected to a similar practice. Therefore, the class action suit is also representing consumers who experienced all of the following:
All class members who borrowed consumer education loans from Navient and its predecessors to attend unaccredited colleges, secondary schools, trade schools, and professional skills programs
All class members who filed for bankruptcy protection in the bankruptcy courts of the Northern District of California and listed their consumer education loans on Schedule F of their bankruptcy fillings
All class members for whom Navient received notice of their filings
Francis Mailman Soumilas, P.C. is joined by attorney James A. Michel, of the Law Office of James Michel, bringing this claim on behalf of Mr. Teran and members of the class for relief against Navient, seeking actual and punitive damages.
The lawsuit asks that Navient be sanctioned for its post-discharge collection actions that were in violation of the court's discharge order. Also, the lawsuit alleges that Navient is liable for violating the CCCRAA because the company furnished inaccurate and misleading information to credit reporting agencies.
Consumer Inquiries about Navient
Individuals wishing to discuss any claims they may have against Navient or to find out if they qualify may contact Francis Mailman Soumilas, P.C.
Francis Mailman Soumilas, P.C. is Available to Help Clients Fight Back and Win
Francis Mailman Soumilas, P.C. is one of the nation's premier consumer rights firms. Our legal team has obtained top verdicts and settlements, ground-breaking legal rulings, and class certification in countless important consumer rights cases.  The firm represents consumers subjected to unfair credit reporting, debt collection, robo-calling, and employment and tenant screening, as well as general consumer fraud and deceptive practice matters. For more information or a free consultation, fill out our online form or call 877-735-8600.
With lawyers in Philadelphia, Chicago, New York, and San Francisco, we serve clients nationwide.