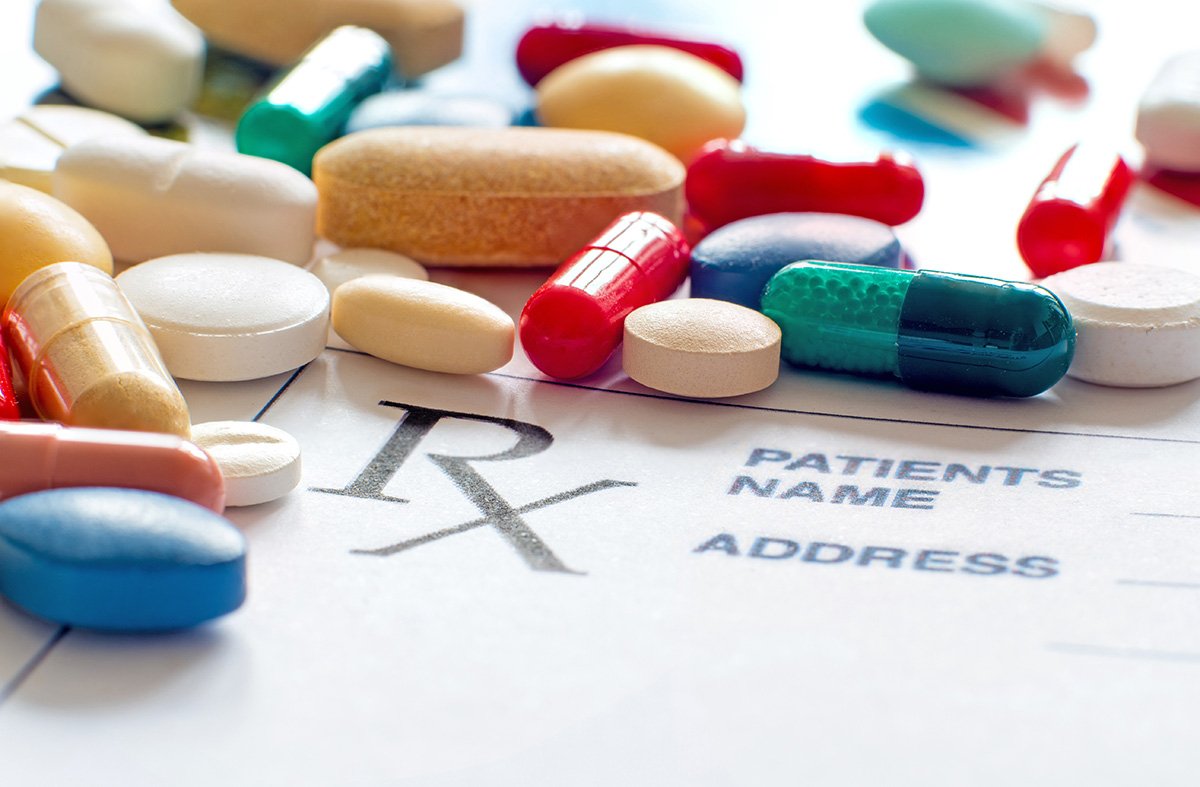 When is a Medical History Report Used?
When you apply for life insurance, disability insurance, or any supplemental coverage the insurance company will request medical and prescription history. These reports allow insurance underwriters to assess how risky it may be to provide you with coverage.
Where Do Insurance Companies Get Medical History Reports?
The three major medical reporting agencies are ExamOne, Milliman Intelliscript, and MIB (Medical Information Bureau). The information contained in their reports are often the deciding factor in whether you get the insurance coverage you need. They also may determine how much your coverage will cost. With your health and well being on the line, it's important that the information in your medical history report and prescription history report is accurate.
Medical and Prescription History Report Errors
Unfortunately, medical reporting errors are common. The type of error our clients deal with the most is mixed files. This is when information belonging to another individual shows up on your report. This situation occurs most often for people with common names.
Consequences of Incorrect Medical History Report
We've had cases where prescription reports contained hundreds of prescriptions that our clients had never taken. When your prescription history or medical history is inaccurate, it can cause you to be denied insurance. It can also cost you in high insurance premiums.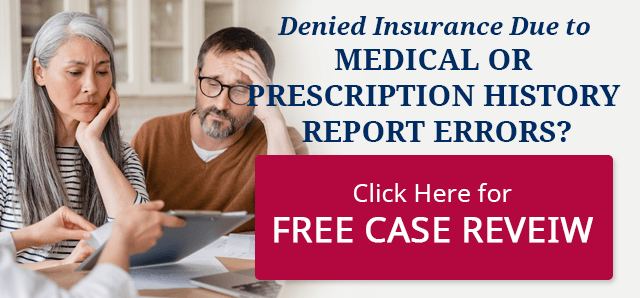 Your Rights Under The FCRA
Laws under the Fair Credit Reporting Act (FCRA) protect consumers from false medical reporting. Consumer reporting agencies, like those that provide medical and prescription histories, must make sure the reports they provide are accurate. Sadly, consumer reporting agencies do not always take the time to verify that the information they have is for the correct individual.
FCRA Rights You Need To Know Before You Apply for Insurance:
You have the right to see what is in your report.
If information in a report is used against you, you must be notified. You also should receive a copy of the report, the contact information for the reporting agency, and a summary of your rights under the FCRA.
You have the right to dispute inaccurate information in your file.
Once you file a dispute with the reporting agency, they have 30 days to investigate your claim and correct any errors.
You have the right to sue the medical reporting agency for providing false information about you.
Sue Reporting Agency Over False Medical or Prescription History
Were you denied insurance due to incorrect information in your medical history report?
Did your prescription history report contain information that belonged to someone else?
Did you try to dispute errors on your medical history report or prescription history but they are not getting corrected?
If you have experienced any of these situations, you may have a case and be able to sue the reporting agency in Federal Court.
Consumer Law Firm, Francis Mailman Soumilas, P.C. Can Help You
Don't allow careless mistakes made by medical reporting agencies to keep you from getting the insurance coverage you need. Francis Mailman Soumilas, P.C. fights back against reporting agencies that provide inaccurate medical history reports. We have been fighting for the rights of consumers like you for over 20 years. We understand how frustrating it can be when disputed reports do not get corrected. 30 days for a dispute can be a long time when you need coverage now.
Assert your rights and get a free case review now. Call 1-877-735-8600 or fill out the online case review form to get started.
The consultation is free. There is no obligation. If you have a case, there is no out-of-pocket cost to you.