Identity Theft Lawyers Explain
Has your credit been hurt because someone stole your identity? Take action and dispute those credit report errors today. You do not have to suffer because someone illegally used your credit.
How Identity Theft Lawyers Can Help You
Read Video Transcript: Working with an Identity Theft Attorney
---
Quick Answers
---
Guide to Dealing With Identity Theft and Understanding Your Rights
What is Identity Theft?
Identity theft is when someone uses your name, address, Social Security number (SSN), bank or credit card account number, or other identifying information without your knowledge to open accounts or commit fraud.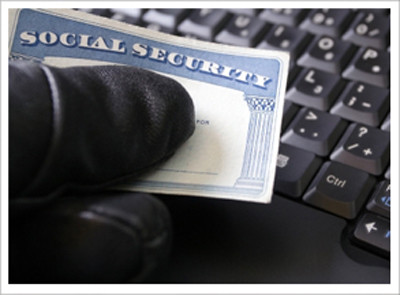 How can someone steal my identity?
Identity thieves may use any number of low or high-tech methods to gain access to your personally identifying information.
Common Examples of How Identity Thieves Steal Your Information:
They obtain credit reports by abusing their employer's authorized access to credit reports or by posing as a landlord, employer, or someone else who may have a legitimate need for and a legal right to the information.
They rummage through your trash, the trash of businesses, or dumps in a practice known as "dumpster diving."
They obtain credit reports by abusing their employer's authorized access to credit reports or by posing as a landlord, employer or someone else who may have a legitimate need for and a legal right to the information.
They steal credit and debit card account numbers as your card is processed by using a special information storage device in a practice known as "skimming."
They steal wallets and purses containing identification and credit and bank cards.
They steal mail, including bank and credit card statements, pre-approved credit offers, new checks, or tax information.
They complete a "change of address form" to divert mail to another location.
They steal personal information from your home.
They scam information from you by posing as a legitimate business person or government official.
What are the consequences of identity theft?
Once identity thieves have your personal information, they may:
Go on spending sprees using your credit and debit card account numbers to buy "big-ticket" items, like computers, that they can easily sell.
Open a new credit card account, using your name, date of birth, and SSN. – When they don't pay the bills, the delinquent account is reported on your credit report.
Change the mailing address on your credit card account.- The imposter then runs up charges on the account. Because the bills are being sent to the new address, it may take some time before you realize there's a problem.
Take out auto loans in your name.
Establish phone or wireless service in your name.
Counterfeit checks or debit cards, and drain your bank account.
Open a bank account in your name and write bad checks on that account.
File for bankruptcy under your name to avoid paying debts they've incurred, or to avoid eviction.
Give your name to the police during an arrest. – If they are released and don't show up for their court date, an arrest warrant could be issued in your name.
How can I tell if I'm a victim of identity theft?
Monitor the balances of your financial accounts. Look for unexplained charges or withdrawals.
Other indications of identity theft include:
Failing to receive bills or other mail, which may signal an address change by the identity thief
Receiving credit cards for which you did not apply
Being denied credit for no apparent reason
Receiving calls or letters from debt collectors
Receiving call from businesses about merchandise or services you did not buy.
Some of the signs mentioned above could be the result of a simple mistake, but you shouldn't ignore these and just hope they will go away. Always follow up with the business or institution to find out exactly what is causing the situation.
Prevention and Protection are The Key
Ways You Can Help Prevent Identity Theft
To avoid becoming a victim of identity theft, there are certain preventative measures you can take.
Don't give out personal information such as your SSN, mother's maiden name, or account numbers over the phone or the internet unless you know the information is secure. If you don't see https:// or a padlock at the beginning of the web address (url) at the top of the page on which you are submitting your information, DO NOT submit your information.
Keep you personal information hidden away from visitors or outsiders, that may come into your home to perform a service.
Do not keep your Social Security Card or SS number in your purse or wallet; leave it at home in a secure spot.
Your trash might become an identity thief's treasure. A thief can go through your trash to find personal information from receipts, medical bills, bank statements, or checks. Even those pre-screened credit card offers that you receive can be used if they fall into the wrong hands. Shred all of these before throwing them out.
DO NOT open e-mails or attachments from unfamiliar e-mail addresses. There are programs you can buy that will filter out junk e-mail, and if you have an e-mail address through Gmail, Hotmail (MSN), AOL, or Yahoo, they offer certain protections against junk or spam e-mails.
What Should I Do If My Identity Has Been Stolen?
The Fair Credit Reporting Act (FCRA) gives you specific rights when you are, or believe that you are, the victim of identity theft.
Here is a brief summary of the rights designed to help you recover from identity theft.
You have the right to ask that nationwide consumer reporting agencies place "fraud alerts" in your file to let potential creditors and others know that you may be a victim of identity theft.
A fraud alert can make it more difficult for someone to get credit in your name because it tells creditors to follow certain procedures to protect you. It also may delay your ability to obtain credit. You may place a fraud alert in your file by calling just one of the three nationwide consumer reporting agencies. As soon as that agency processes your fraud alert, it will notify the other two, which then also must place fraud alerts in your file.
An initial fraud alert stays in your file for at least 90 days. An extended alert stays in your file for seven years. To place either of these alerts, a consumer reporting agency will require you to provide appropriate proof of your identity, which may include your Social Security number. We recommend that you file a report with your local, federal, or state law enforcement agency (police department). This will show the credit bureaus, your creditors, and others that you are very serious about your identity theft and will serve as back up documentation.
You have the right to free copies of the information in your file (your "file disclosure").
An initial fraud alert entitles you to a copy of all the information in your file at each of the three nationwide agencies, and an extended alert entitles you to two free file disclosures in a 12-month period following the placing of the alert.
These additional disclosures may help you detect signs of fraud, for example, whether fraudulent accounts have been opened in your name or whether someone has reported a change in your address. Once a year, you also have the right to a free copy of the information in your file at any consumer reporting agency, if you believe it has inaccurate information due to fraud, such as identity theft. You also have the ability to obtain additional free file disclosure under other provisions of the FCRA.

You have the right to obtain documents relating to fraudulent transactions made or accounts opened using your personal information.
A creditor or other business must give you copies of applications and other business records relating to transactions and accounts that resulted from the theft of your identity, if you ask for them in writing. A business may ask you for proof of your identity, a police report, and an affidavit before giving you the documents.
It also may specify an address for you to send your request. Under certain circumstances, a business can refuse to provide you with these documents.
You have the right to obtain information from a debt collector.
If you ask, a debt collector must provide you with certain information about the debts you believe were incurred in your name by an identity thief — such as the name of the creditor and the amount of the debt.
If you believe information in your file results from identity theft, you have the right to ask that a consumer reporting agency block that information from your file.
An identity thief may run up bills in your name and not pay them. Information about the unpaid bills may appear on your consumer report. Should you decide to ask a consumer reporting agency to block the reporting of this information, you must identify the information to block, and provide the consumer reporting agency with proof of your identity and the police report if you did file one.
The consumer reporting agency can refuse or cancel your request for a block if, for example, you don't provide the necessary documentation, or where the block results from an error or material misrepresentation of fact made by you.
If the agency declines or rescinds the block, it must notify you. Once a debt resulting from identity theft has been blocked, a person or business with notice of the block may not sell, transfer, or place the debt for collection.
You also may prevent businesses from reporting information about you to consumer reporting agencies if you believe the information is a result of identity theft.
To do so, you must send your request to the address specified by the business that reports the information to the consumer reporting agency. The business will expect you to identify what information you do not want reported and to provide a police report.