If your TransUnion credit report contains errors you have the right to file a dispute. TransUnion will have 30 days to investigate your dispute and correct any errors. Unfortunately, credit reporting agencies do not always fix their mistakes. They may continue to report the wrong information on your credit report. They may correct it once only to report it again the next time your credit is checked.
If this is happening to you, we can help. Assert your consumer rights and get a free case review now, or call us at 1-877-735-8600.
What's on a TransUnion Credit Report?
TransUnion is one of the three larges credit reporting agencies. They provide information to both consumers and businesses about a person's credit and/or background.
Some services provided by TransUnion:
Credit reports
Credit scores
Employment screening
Criminal background checks
Tenant and resident screening
Credit freezes
Income insights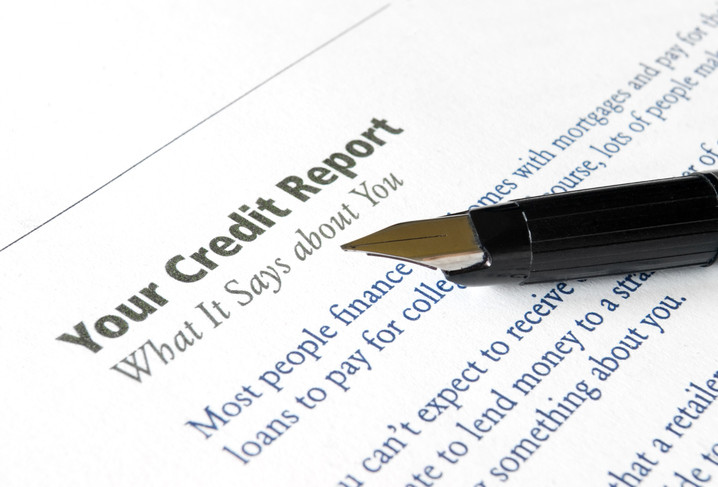 Who Uses TransUnion Credit Reports?
A business, lender, or landlord will use a TransUnion credit report, to determine a consumer's creditworthiness and risk in lending.
TransUnion credit reports and background checks may be requested when applying for jobs, housing, credit, and more. TransUnion is one the the three largest credit reporting bureaus. It is likely that you have had a TransUnion credit report requested at some point in your life. Accuracy of information in your TransUnion report is critical.
Unfortunately, credit report errors are very common. Credit report errors and can be harmful and expensive.
The Cost of a TransUnion Credit Report Error
An error on your credit report can not only lower your credit score, but it can also result in the following:
Higher interest rates for your home mortgage, credit card, and private student loans
Higher insurance premiums for your home and car
Loss of a job opportunity
Denial of loan and credit applications
In extreme cases, an error on your credit report could even affect your U.S. government clearance. In fact, TransUnion lost a class action lawsuit in 2017 after consumers were flagged as terrorists on their credit report.

When a TransUnion Report Is Used Against You
If a company decides to use a TransUnion credit report against you, they must tell you. You are entitled to a copy of the report. The company will give you the name and contact information of who provided the report. You have the right to dispute the errors on your TransUnion credit report. You should also receive a summary of your rights under the Fair Credit Reporting Act (FCRA). If you are not provided this information you may be able to sue that company.
How to File a TransUnion Credit Dispute
Under the Fair Credit Reporting Act (FCRA), you have the right to dispute errors on your credit report. If there's a mistake or inaccuracy on your TransUnion credit report, it is important to dispute it with TransUnion right away.
You can write a dispute letter and mail it to TransUnion. You can also file a TransUnion dispute online.

TransUnion Contact Information
Address: P.O Box 2000
Chester, PA 19016
Phone: 800-916-8800
File An Online Dispute: https://www.transunion.com/credit-disputes/dispute-your-credit

How Long Does a TransUnion Dispute Take?
Once you file a dispute, TransUnion must investigate the error. If it is found to be a mistake, it must corrected within 30 days. Throughout these 30 days, you can opt to receive email notifications to check your TransUnion dispute status.
However, if you receive your TransUnion dispute results to find that the error was not fixed, you have the right to sue.
TransUnion Complaints, Cases, Lawsuits
The following are cases or complaints recently filed by Francis Mailman Soumilas, P.C. If any of the following has happened to you, you may have a case.
Cindy Gomez v. TransUnion. TransUnion mixed Cindy Gomez's file with the file of a Cynthia Gomez. Names, addresses, and collection accounts belonging to Cynthia Gomez are appearing on Cindy Gomez's TransUnion credit report. As a result, Cindy Gomez could not pre-qualify for a mortgage.
Sue for an Unresolved TransUnion Dispute
If a disputed error on your TransUnion credit report is not fixed or investigated, you have the right to sue under the FCRA.
The attorneys at Francis Mailman Soumilas, P.C. are ready to help you sue for unresolved errors on your TransUnion credit report. Get your free case review now or call us toll-free at 1-877-735-8600 today.