SCOTUS to Hear Case Tried and Argued by Francis Mailman Soumilas, P.C.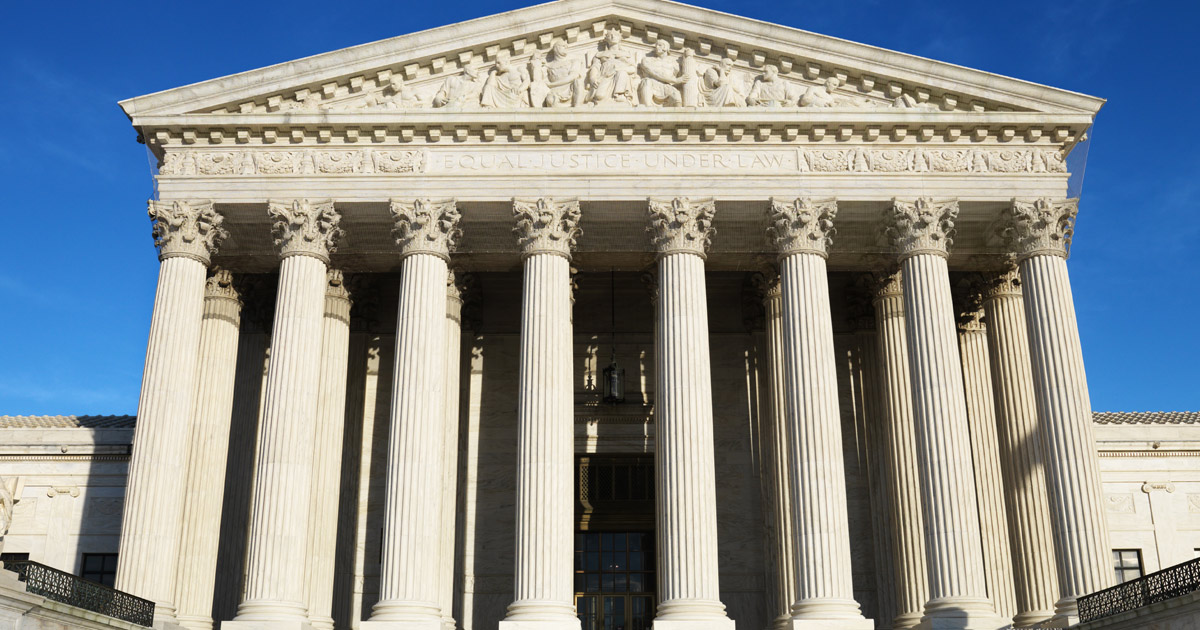 The United States Supreme Court has agreed to review a high-profile case handled by Francis Mailman Soumilas, P.C. (FMS). The firm represents a class of consumers who were misbranded as terrorists on their TransUnion credit reports.
Ramirez v. TransUnion
Sergio L. Ramirez claimed that credit reporting agency TransUnion LLC willfully mixed his identity with someone who was on the U.S. Department of the Treasury's Office of Foreign Assets Control (OFAC) watch list. The association prevented Ramirez from being able to purchase a car, and brought him extreme humiliation and distress, among other things. He further alleged that TransUnion failed to correct the error after Ramirez brought it to their attention.
After retaining FMS, the firm filed a class-action lawsuit against the credit reporting agency in 2012, arguing that it violated the Fair Credit Reporting Act (FCRA) because TransUnion failed to ensure the accuracy of its information. Specifically, the credit reporting agency used a name-match only procedure that did not consider such basic information as dates of birth, which would have clearly shown that Ramirez was not on the OFAC list. As a result of the OFAC "hit" on his credit report, Ramirez was denied credit, was humiliated, and had his reputation damaged. Moreover, when he asked TransUnion for his credit file, it did not tell him that the information was in his file as it was required to do under the FCRA.
The U.S. District Court for the Northern District of California certified the case as a class action, finding that Ramirez's situation was typical of over 8,100 other consumers. In 2017, FMS tried the case and won the highest verdict for any case brought under the FCRA in history. It then successfully argued the case before the Ninth Circuit Court of Appeals. The firm obtained a verdict in excess of $40 million.
The U.S. Supreme Court has agreed to take up the part of his case that relates to constitutional standing, meaning who can sue in federal court in a class action.
SCOTUS to Hear Oral Argument on March 30, 2021
FMS will now take the Ramirez case to the nation's highest court, where they will be advocating not only for their Ramirez and the class, but also all others who have been harmed by similar mistakes in the past.
"While this case concerns a credit reporting agency falsely branding law-abiding citizens as terrorists on their credit reports, if TransUnion prevails, consumers across the United States will face another hurdle in holding large corporations accountable for violating the law," James A. Francis said in an interview with Law360. "So, our hope is that the high court addresses the harm that these widespread credit practices inflict on a class-wide basis."
San Francisco Consumer Law Attorneys at Francis Mailman Soumilas, P.C. Fight for Victims of False Credit Reports
If you are having trouble with your credit report or have been denied a purchase because of false information on your report and are not getting any help from the credit reporting agency, reach out to the San Francisco consumer law attorneys at Francis Mailman Soumilas, P.C. We are here to fight for you and get your credit report fixed, as well as obtain the compensation you deserve. Call us at 215-735-8600 or contact us online for a free consultation. With offices in Philadelphia, Chicago, New York, and San Francisco, we proudly serve clients across the nation.