Made Payment Arrangements Due to the COVID-19 outbreak? You Should Be Checking Your Credit Reports.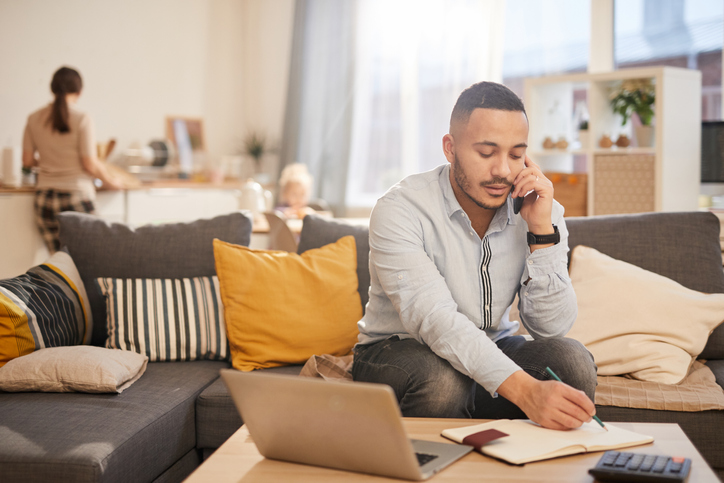 For many American families, the COVID-19 outbreak has caused some serious financial turmoil. Many people are struggling to pay bills and feed their families. On March 27, 2020 the Coronavirus Aid, Relief, and Economic Security (CARES) Act was enacted. Under the CARES Act, those struggling to pay bills can make special payment arrangements with creditors.
Payment Arrangements, Your Credit, and the CARES Act
Under the CARES Act, creditors and lenders must make special "accommodations" for those having trouble making payments. There is no specific rule on what those accommodations have to be. This does not mean that people can stop paying rent or bills. You must make accommodations BEFORE your accounts are delinquent. Each creditor or lender may offer something different. Some may offer lower payments, lower interest, forbearance, or deferment.
Many people worry what will happen to their credit after making payment arrangements. With payment history being the largest factor for your credit score, the concern is valid. Some student loan borrowers have already seen reporting errors affect their credit score. The credit reporting agencies and student loan furnishers are working to correct the errors. Yet, this leaves some borrowers waiting for corrections to be made so they can get the credit or housing they need now.
Your credit history and your credit score can have a major impact on your life. If you lost your job and you are looking for a new one, they may check your credit. If you have to move to a new home, they will check your credit. If you need to get a new line of credit to help pay bills right now, your credit history will be checked. Your credit report and what it says about you is very important.
The CARES Act has new rules for reporting your accounts to credit bureaus.
How Creditors and Lenders Report to the Credit Bureaus under the CARES Act
This applies to payment arrangements made between January 31, 2020 and 120 days after March 27, 2020 or 120 days after the COVID-19 national emergency ends.
If you are current on payments and make special arrangements, creditors must report the account as current.
If you were already delinquent on payments and you make special arrangements, your account will be reported as delinquent until you bring it back to current.
Late and missed payments CANNOT be reported if you have already made arrangements.
Charge offs may still continue to be reported as a charge off
Some creditors may use a special code for natural disasters on credit reports for delinquent accounts, this is not required. – FICO does not take those special codes into consideration when calculating your credit score.
What can you do to protect your credit?
Check Your Credit Report
If you have made payment arrangements with a creditor or lender amid the COVID-19 outbreak, you should be checking your credit reports.
Normally, you can get 1 free credit report per year from each of the 3 large credit bureaus. Now through April 1st 2021 you can get free credit reports from the 3 credit bureaus weekly.
Make sure you are checking your credit reports regularly. Be sure that all payments are being reported accurately. It can be devastating to find out about errors when applying for credit or housing. This is usually when you do not have time to wait for corrections.
Dispute Credit Report Errors
Dispute any incorrect information on your credit report right away. Credit reporting agencies usually have 30 days to correct mistakes. Due to COVID-19, right now, they have 45 days.
Check for identity theft and fraud
There are many COVID-19 scams going around. Scammers can get information from you over the phone or through email before you realize it is a scam. Contact tracing has given scammers another way to try and get personal information. Make sure you are checking your credit report for signs of identity theft. If you think your identity has been stolen, you can put a freeze on your credit. This will prevent new credit accounts in your name.
Get free legal help
If you have tried to dispute credit reporting errors and are getting nowhere, it's time to get legal help.
Francis Mailman Soumilas, P.C. is here for you. We are a consumer law firm that has been fighting for over 20 years against illegal credit reporting.
The case evaluation is free and there is never any out-of-pocket cost to you.
Call us now, we can help. 1-877-735-8600.