How Common are Errors on Consumer Credit Reports?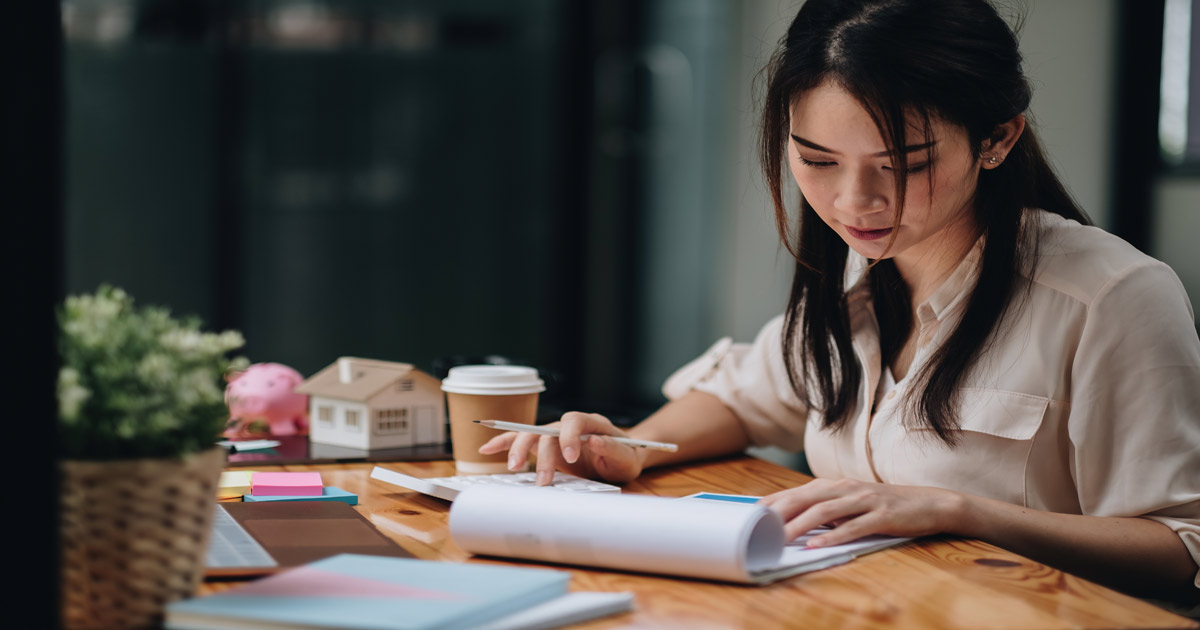 An individual's credit report is an important document that can dictate the types of purchases they can make in the future. It chronicles their credit history, including any outstanding debts, late payments, or lines of credit taken out in their name.
Credit reports are used when a person is looking to make a major purchase such as a house or a car. That is why a recent investigation by Consumer Reports has several individuals and consumer watchdogs concerned. The investigation found that a significant number of consumers have errors in their credit report, and in addition they are having a difficult time obtaining a free copy of their credit report even though they are entitled to one.
When a person has mistakes in their credit report, they can contact the credit reporting agency (CRA) directly to have those mistakes eliminated. There have been instances when the CRA will refuse to make those changes despite evidence that they are in the wrong. When that occurs, a person will need to hire a lawyer experienced in consumer rights who can help defend them and get the CRA to clear the person's name.
What Did Consumer Reports Discover?
Earlier this year, Consumer Reports, a non-profit organization that advocates for more transparency on behalf of consumers, solicited about 6,000 volunteers to participate in its Credit Checkup Project. Consumer Reports asked the volunteers to check their credit and to report any findings.
The results of the program were disturbing, as about 34 percent of those who participated said that they found at least one mistake in their credit report. Findings in the project included the following:
Approximately 29 percent of consumers found personal information errors in their credit reports such as a wrong name or address, with over half of those errors being incorrect addresses.
Eleven percent found account information errors, with the most common being accounts appearing in their credit reports that they did not recognize.
There were 15 percent who had accounts in forbearance and found that one or more of these accounts were not being reported as current as required under the Coronavirus Aid, Relief, and Economic Security (CARES) Act.
Ten percent of consumers said that they had a difficult time accessing their free copies of their credit reports. There were reports that they could not access because of identification verification issues, and others said that they obtained copies of their reports but unknowingly signed up for paid services.
The CARES Act, which became law in 2020, was passed to prevent an economic collapse brought on by the worldwide pandemic. One aspect of the bill was to protect individuals who were unable to make payments because of a sudden job loss. The law requires that CRAs treat accounts such as student loans and mortgages that were placed in forbearance as current.
Among the more common errors that participants in the study reported included unrecognized accounts, unrecognized debts reported to collections, and payments wrongly reported as late or missing.
Is There a Trend of Inaccurate Credit Reports?
The Consumer Reports study comes as the number of complaints about CRAs has been increasing. The Consumer Financial Protection Bureau (CFPB) has stated that the number of complaints about inaccurate credit reports has more than doubled since 2019.
In addition, the Federal Trade Commission (FTC) published its own study in 2012 that found that 25 percent of consumers studied found an error on their credit reports. It is unclear what has caused this recent uptick in problems. In its findings, Consumer Reports speculated that a majority of credit report mistakes is the result of the way lenders, banks, debt collectors, and other data furnishers manage consumer data.
Many of them fail to adhere to the standards outlined in the Fair Credit Reporting Act (FCRA). When there are mistakes made by the source of the data, it can impact the data that the CRAs hold and subsequently include in their credit reports.
What is the FCRA?
The FCRA was passed in 1970 to create a structure for how consumers' information would be collected and stored. Specifically, it addresses the fairness, accuracy, and privacy of the personal information contained in the files of the CRAs.
Under the FCRA, individuals are entitled to a free copy of their credit report once a year from the three CRAs: Equifax, Experian, and TransUnion. A person could also obtain a free copy if they were denied a purchase because of something on their credit report. The law allows for access of the report for a variety of reasons, including:
To verify the report's accuracy when pending employment requires it.
To receive notification if information in the file has been used against a consumer in applying for credit or other transactions.
The ability to dispute and have the bureau correct any information in the report that might be incomplete or inaccurate.
To remove outdated, negative information.
The law allows a person to remove certain information after seven years and bankruptcy information after 10 years.
In terms of the free copies of the credit report, the recent pandemic has forced changes in that regard as well. The CRAs have allowed consumers to obtain a free copy of their report on a weekly basis to keep vigilant track of their information and anything that is occurring within them. Given the number of data breaches and reports of problems with credit information, such a routine examination may appear justified. Unfortunately, not everyone knows about this policy, nor have they been able to gain access to credit reports freely.
For their part, the CRAs have maintained that their reports are accurate and that there are no problems with how they collect, store, or distribute their data. In response to the credit reports study, the Consumer Data Industry Association, which represents the CRAs, said the study was inaccurate and misleading. The group said that the reports are usually about 98 percent accurate.
What Should I Do if I Find Mistakes in My Credit Report?
When there is an error on a credit report, it is important for a consumer to dispute it and have it eliminated as quickly as possible. To accomplish this, a person should gather any evidence to support their claim that the information is incorrect. It may come in handy should there be a problem in future.
When disputing the erroneous report, a consumer should contact the CRA directly where the report appeared. If it was on all three reports, the consumer should contact all three CRAs. When submitting a complaint, it should contain the following:
Method for the CRA to contact the person, including complete name, address, and telephone number.
Report confirmation number, if available.
Thorough explanation of each mistake, including the account number for every account that is in dispute.
The reasons for the dispute of the report.
A formal request that the CRA remove or correct the information.
Copy of the portion of the credit report that contains the disputed items, with the disputed items circled or highlighted. The consumer should include copies of the documents that support the person's dispute that the reports are erroneous.
When submitting the compliant, it is best to send it either by certified mail or by return receipt to verify that it got to the intended destination.
What Happens to Disputed Information on a Credit Report?
There are several outcomes that can occur once a dispute is filed. If the CRA determines that the complaint is frivolous, they must notify the person within five days of such a determination. The furnisher is not under any obligation to investigate frivolous complaints.
Otherwise, an investigation must be conducted to determine if an error has been made. If the furnisher learns the information is inaccurate, it must inform all the other CRAs about the mistake and correct the report as soon as possible. They must then inform the consumer about the correction.
If it is determined that the information will not be altered, a consumer can request that a statement be included in the credit report explaining the situation.
What Should I Do if the CRA Refuses to Correct the Mistakes?
There have been instances when a CRA will refuse to change the information in a credit report even though there is evidence that demonstrates that it is inaccurate. A consumer has a few options at that point. They can file a complaint with either the CFPB or the FTC. A person should provide the same information to these entities and explain the problem and the response from the CRA.
Consumers should also reach out to a consumer rights lawyer who has experience confronting CRAs over these types of discrepancies. The lawyer will, if necessary, take the matter to court to force the CRA to clean up a person's credit report.
Philadelphia Consumer Rights Lawyers at Francis Mailman Soumilas, P.C. Fight for Consumers to Clear Their Credit Reports
When your credit report contains inaccurate information, it can reflect poorly on you and prohibit your ability to make major purchases. It can also block you from that dream job you want. You need to remain proactive to keep your credit clean, and there are times when CRAs are not willing to correct their own mistakes. When that happens, you need to reach out to the Philadelphia consumer rights lawyers at Francis Mailman Soumilas, P.C. We have the experience facing down these organizations who needlessly hurt the lives of others with their negligence. Call us at 215-735-8600 or contact us online today to schedule a free consultation. With offices located in Philadelphia, Chicago, New York, and San Francisco, we serve clients nationwide.