Francis Mailman Soumilas, P.C. Files Class Action Lawsuit Against Uber for Allegedly Suddenly and Unlawfully Altering Which Vehicles Were Eligible to Drive for Uber BlackSUV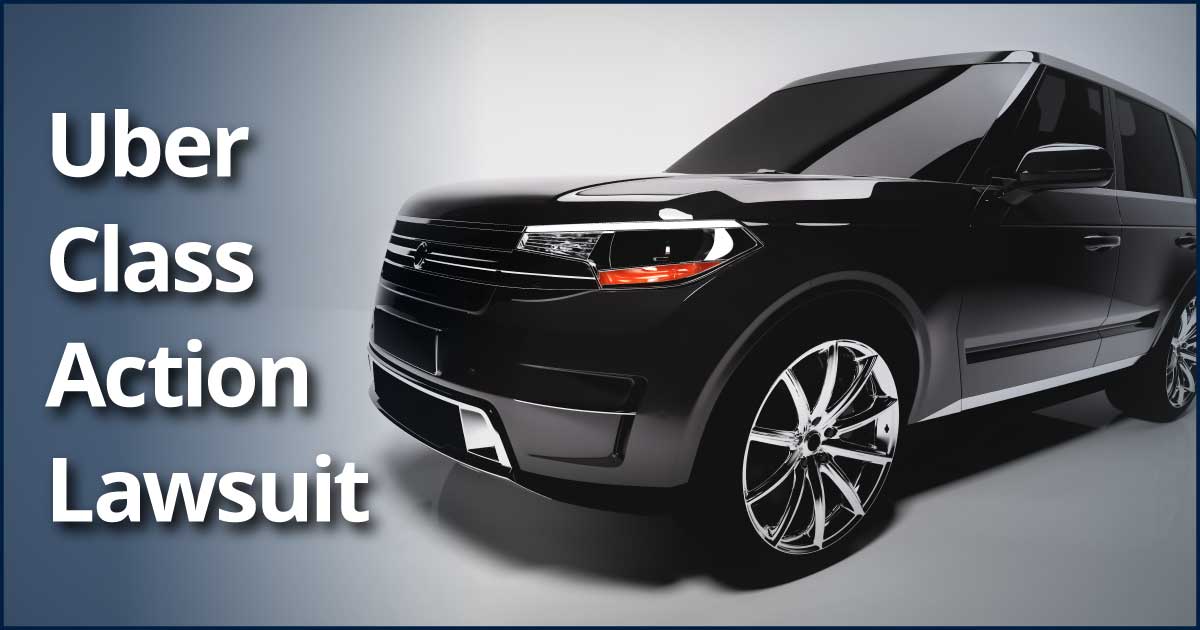 Philadelphia (July 24, 2020) – Uber Technologies, Inc., was sued today in New Jersey state court in a class action lawsuit alleging the company dishonored its promises to drivers when it reclassified vehicles it previously deemed eligible to drive for the more-selective and higher-grossing Uber BlackSUV level of service.
According to the lawsuit, the plaintiff purchased a $71,000 2017 Chevrolet Tahoe in December 2018. Before he did, he confirmed that the vehicle was eligible to drive for Uber BlackSUV, and that it would be eligible to do so for seven years (until 2024).
However, according to the lawsuit, after driving for Uber BlackSUV for barely six months, the plaintiff received notice from Uber on August 5, 2019, that in less than 30 days, on September 2, his Tahoe, along with a number of other vehicles, would no longer be eligible to drive for Uber BlackSUV. On September 2, 2019, Uber revoked his vehicle's eligibility. Since then, the plaintiff has driven for lower-grossing Uber service levels resulting in his earnings from Uber decreasing by more than $200 per month.
"Uber blindsided many of its Uber BlackSUV drivers in 2019 when it revoked the eligibility of certain vehicles to drive for that service level despite stating previously that those vehicles were eligible for use as Uber BlackSUVs," said John Soumilas, a partner at Francis Mailman Soumilas, P.C., and one of the attorneys for the plaintiff. "A number of Uber BlackSUV drivers still have years of payments remaining on their luxury vehicles they purchased with the expectation that they could drive them for Uber BlackSUV for several more years. Unfortunately, without the higher fares provided by Uber BlackSUV, many of those drivers are going to struggle to make payments on those cars and pay for other household expenses."
The lawsuit was filed on behalf of a class of Uber drivers in New Jersey who, beginning in 2014, drove a vehicle for Uber BlackSUV but whose ability to do so later ended when Uber revoked the eligibility of their vehicles for that service level.
The lawsuit alleges that Uber breached its contracts with Uber BlackSUV drivers that allowed them to use their now-prohibited vehicles for that service level. The lawsuit also claims that the drivers relied, to their detriment, on Uber's representations that certain vehicles could be used for Uber BlackSUV for a longer period of time than Uber ultimately permitted. Finally, the lawsuit alleges that Uber acted in bad faith or with a malicious motive to deny drivers the benefits of the agreements that allowed them to drive their vehicles for Uber BlackSUV longer than Uber allowed them to.
Uber drivers in New Jersey who drove a vehicle for Uber BlackSUV but are no longer able to do so because Uber revoked their vehicle's eligibility can obtain additional information about the class action or show their interest in joining the lawsuit by clicking here.
The lawsuit, captioned Siperavage v. Uber Technologies, Inc., No. CAM-L-002507-20, was filed today in the Camden County Superior Court of New Jersey.
About Francis Mailman Soumilas, P.C.
Francis Mailman Soumilas, P.C. is one of the nation's premier consumer rights firms. The firm has obtained top verdicts and settlements, ground-breaking legal rulings and class certification in countless important consumer rights cases.  The firm represents consumers subjected to unfair credit reporting, debt collection, robo-calling, and employment and tenant screening, as well as general consumer fraud and deceptive practice matters. For more info, call 877-735-8600 or visit: www.consumerlawfirm.com.