Can Consumers Turn Robocalls Into Cash?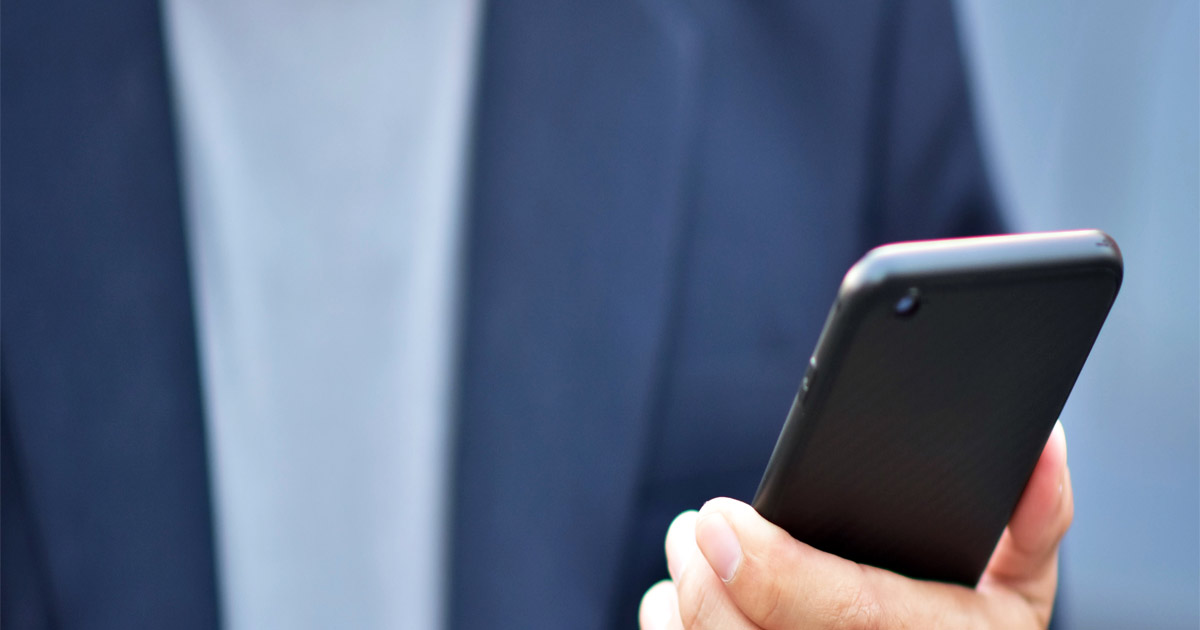 In 2019, American consumers received more than 58 billion robocalls. During the same year, nearly 4 million Americans filed federal complaints about robocalls.  Many annoying robocalls are actually illegal. Most consumers are not aware that under the Telephone Consumer Protection Act (TCPA), they may be entitled to statutory damages of up to $1500 for every illegal robocall they receive. This law literally enables consumers to turn robocalls into cash.
Furthermore, consumers may be eligible for additional compensation if the caller is a debt collector using tactics that violate the Fair Debt Collection Protection Act (FDCPA). Yet, out of the billions of robocalls placed last year and the millions of complaints filed, only a fraction of fines were actually collected and passed on to consumers.  As one of the nation's premier consumer protection law firms, Francis Mailman Soumilas, P.C. is dedicated putting a stop to illegal robocalls by holding violators accountable through legal actions that may result in monetary payments to affected consumers.
What Types of Robocalls are Illegal?
Under the TCPA act of 1991, certain types of robocalls are illegal if placed to cell phones without the recipients' prior consent. There are two types of calls described in the law:
Auto-dialed calls. Auto-dialed calls use an automatic telephone dialing system (ATDS). These calls can be identified by the pause that occurs after the recipient picks up the phone and before the person on the other end starts speaking.
Pre-recorded messages. Commonly referred to a robocalls, these calls use an artificial prerecorded voice (APV) instead of a live person speaking on the other end.
TCPA restrictions on auto-dialers apply to text messages and faxes as well as phone calls. However, they do not apply to auto-dialed calls placed to landlines. Also, calls or texts placed for emergency or informational purposes using auto-dialers or pre-recorded messages are exempt. Examples include the electric company calling about a power outage or banks notifying customers of a suspicious charge.
It is important to note that debt collectors and creditors are allowed to call a debtors' cell phone if they manually dial the number and have a human on the other end. Even in that case, they must not use high-pressure tactics prohibited by the FDCPA. However, owing to the cost of staffing live call centers, large debt collection agencies and creditors often rely on auto-dialers and pre-recorded messages to harass consumers, even though it may be illegal.
How do Robocallers get Away With Illegal Actions?
There are several reasons why large companies, and debt collectors in particular, are getting away with placing billions of illegal robocalls per year, including the following:
Banks, creditors, and debt collectors make enormous profits by collecting high-interest debt.
Most consumers are not aware that these calls are illegal.
The government does not proactively investigate infractions.
Consumers must report the violations and sue the violators to hold them accountable.
Most consumers do not sue because they believe they cannot win, or they are under the false impression that they must pay high legal fees to do so.
In summary, violators have little incentive to stop breaking the law, and most consumers do not know they have the power to fight back. Nor is it widely known that in cases involving robocalls and debt collectors the legal fees are paid by violators when the lawsuit is settled in the consumer's favor. Often, winning cases is simply a matter of reaching out to the right consumer protection law firm.
Robocallers should not get away with illegal actions. In the United States, the law is squarely on the consumer's side. TCPA, FDCPA, and other statutes give ordinary citizens the power to take on large debt collection agencies, credit card companies, banks, and other big corporations. Obtaining skilled legal representation is the key to successfully leveraging the power of law. As a nationally respected and results-driven consumer law firm, Francis Mailman Soumilas, P.C. represents consumers in robocall cases at no out-of-pocket costs to them.
What Should Consumers do if They Receive Robocalls?
When consumers receive robocalls, they should follow guidelines published by the Federal Communications Commission (FCC), which include but are not limited to the following:
Consumers should never give out Social Security numbers, mother's maiden names, account number, passwords, or other identifying information in response to unexpected calls.
If a pre-recorded message says to press a button, do not do it. Pressing a button enables auto-dialers to verify the number and sell it to other marketers.
If the caller claims to be a government agency demanding payment, the consumer should hang up and go to the government agency's website to verify the authenticity of the request.
Consumers can also request that their names be put federal Do Not Call List. They can also ask to be put on the internal Do Not Call list of the company placing the calls.
However, it is not unusual for harassing robocalls to continue even after consumers take these steps. Legal action is typically the only way to stop robocalls.
It is important to note that many robocalls are scams. Consumers should never answer unexpected calls from overseas, as there is a high probability that the call is a scam. The TCPA and other U.S. laws do not have jurisdiction over foreign callers. Overseas scams are a matter for criminal courts. The best thing a consumer can do upon receiving an unexpected call from overseas is to ignore it. If it is legitimate, the caller will leave a message.
What Steps can Consumers Take to Stop Robocalls?
Consumers have the option of purchasing and installing firewall apps on their smart phone to stop robocalls. However, these apps are not fool-proof, and they typically cost hundreds of dollars. There are better options that incur no out-of-pocket costs.
After registering on the Do Not Call list, the next step consumers can take is to verify the identity of the company or companies placing the robocalls. There are several ways that this can be accomplished, including the following:
Keep all voicemail messages in which callers identify themselves.
Take a screen shot of the incoming call number.
Preserve all text messages sent.
Look up the company's website and mailing address.
Keep accurate records of all requests made to stop the calls.
After identifying the company placing the robocalls, the next step is to call a reputable consumer protection lawyer and sue the robocaller. The skilled attorneys at Francis Mailman Soumilas, P.C. have established a national reputation as respected, relentless defenders of consumers rights. They are skilled at guiding consumers through the process of collecting additional evidence to build a solid case. They  will review all details of the illegal calls, particularly if they are coming from debt collectors that may be employing illegal, harassing tactics.
In some cases, a debt collector will attempt to collect a debt that is owed by someone else. Incidents of misrepresentation may happen when creditors hand over collection activities to large debt collection firms that do not keep accurate, up-to-date records. Misrepresentation is but one of many illegal actions that a debt collector may take. Consumers may be eligible to collect money damages for harm caused by these illegal actions.
In all instances, it is important for consumers to contact a qualified consumer law firm as soon as possible to file a claim before any applicable statutes of limitations expire.
Consumer Protection Attorneys at Francis Mailman Soumilas, P.C. Hold Violators Accountable, Enabling Consumers to Turn Robocalls into Cash
American consumers have the right to privacy and freedom from harassment. Our country has enacted laws prohibiting robocalls to protect the consumer. The laws also require violators to pay consumers money for each proven violation. The consumer protection attorneys at Francis Mailman Soumilas, P.C. want consumers to understand and exercise their rights to extract financial damages from companies that subject them to illegal robocalls. To learn more about your rights and how to turn robocalls into cash, call us today at 215-735-8600 or contact us online for a free consultation. We represent consumers across the nation from our offices in Philadelphia, Pennsylvania.