Can COVID-19 Ruin My Credit?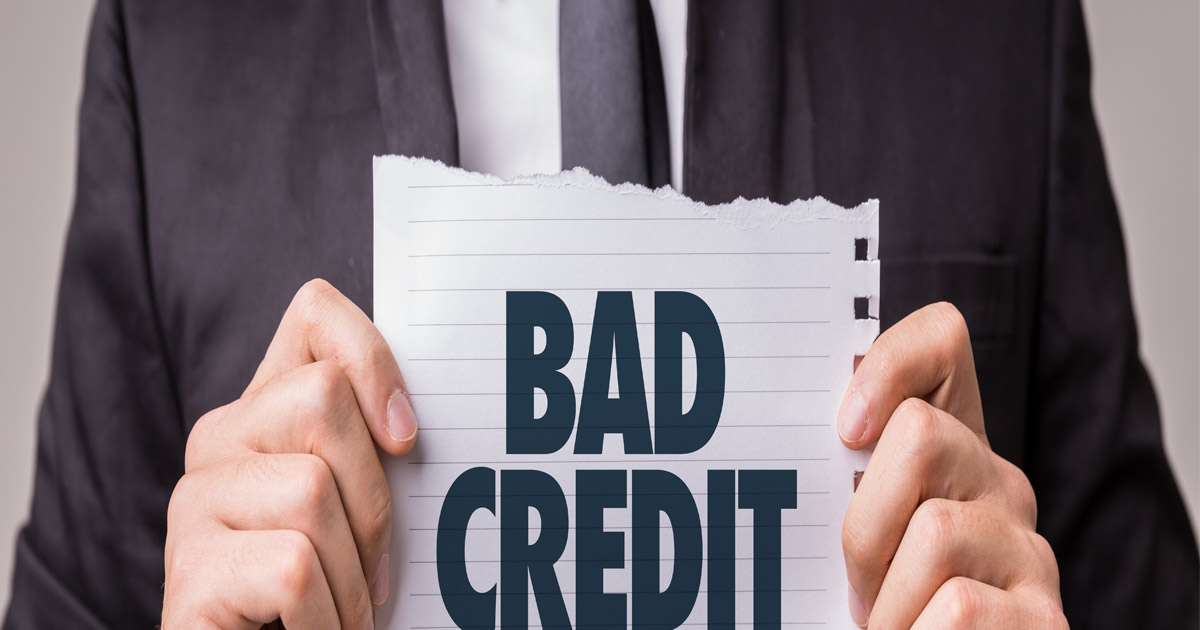 More than 40 million Americans lost their jobs this spring as the COVID-19 pandemic gained momentum. Measures were enacted at the federal, state, and local levels to keep businesses afloat and help Americans forestay eviction and foreclosure. However, for many, the stimulus checks have been spent and bills are coming due. In the meantime, debt collectors have become more aggressive just as moratoriums on evictions and unpaid credit card balances are about to expire.
Will COVID-19 Lower Credit Scores?
 The economic disruption caused by COVID-19 is poised to ruin the credit of millions of Americans as a result of the following:
Permanent job losses. Jobs in many sectors of the economy, including restaurants, hospitality, and airlines, may never return to previous levels.
The moratorium on evictions from federally funded housing is scheduled to end on August 23, 2020. Many state moratoriums will also expire soon.
The prohibition against foreclosures and evictions on government-backed mortgages is currently set to expire on June 30, 2020.
As courts reopen, anxious debt collectors will seek thousands of new judgements, allowing them to garnish wages to repay past debts.
Greater reliance on credit cards. Consumers may believe that running up high-interest credit card debt is the only way to make ends meet.
According to the Wall Street Journal, many households have already began paying rent with credit cards. Missed payments, evictions, foreclosures, judgements, and high credit utilization can ruin a good credit rating quickly. All of this is coming at a time when millions of Americans desperately need a good credit rating to obtain jobs, housing, or loans. For these reasons and many others, COVID-19 appears to be creating financial disaster. However, there are steps that consumers can take to help mitigate these effects and protect their rights.
Remove Credit Report Errors
A consumer's credit score may already be damaged due to inaccuracies that are no fault of their own. A credit report should be checked for errors. From now until December 31, 2020, consumers can get three free credit reports every week, instead of just once per year. Consumers should look for the following common errors:
Accounts that belong to someone else
Paid accounts showing up as unpaid
Accounts listing the holder as deceased
Fraudulent accounts
If a consumer sees anything suspicious, they could be a victim of identity theft. A credit score may drop dramatically as a result of unexplained charges or bank withdrawals. A person's Social Security number could have been used to open accounts that are later overdrawn or delinquent. Unexplained calls from debt collectors may be an indication of identity theft. If a consumer notices any of these signs of identity theft, they should act quickly to restore their credit.
Stop Harassment by Debt Collectors
The temporary suspension of court hearings, as well as the moratorium on foreclosures and collections on student loans, has put a dent in the debt collection business model. In response, some debt collectors have become more aggressive in their efforts to collect.
If a consumer is being harassed illegally by debt collectors, they can recover   damages. There are strict rules governing when and how creditors and debt collectors can contact someone. For example, under the Telephone Consumer Protection Act (TCPA), creditors and debt collectors cannot use auto-dialers to contact a consumer without their prior consent. A consumer may be eligible to receive up to $1500 in statutory damages per violation. Additionally, under the Fair Debt Collection Practices Act (FDCPA), debt collectors may only call between 8:00 a.m. and 9:00 p.m., and they cannot contact someone at work if they tell the debt collector they are not allowed to receive calls on the job. The FDCPA spells out many other restrictions designed to protect consumers from undue stress and harassment from collection agencies. A consumer has the right to sue debt collectors for all violations. Our attorneys have won many victories for consumers against debt collectors.
Consumers Should Know Their Rights Regarding Wage Garnishment
Certain states outlaw the practice of garnishing wages; other states allow it but impose limits ranging from 10 to 25 percent of wages. In all states, it is illegal for debt collectors to overstep legal bounds by attempting to garnish one's Social Security benefits or wages. Many collection firms use skip tracing methods that are prone to error, and they may attempt to collect debts that are not the responsibility of the consumer. If that happens to someone, they should contact the debt collector and ask for the debt to be erased. If it is not, that is in violation of a consumer's rights and the law. Our consumer protection attorneys can provide legal guidance regarding the right to sue the debt collector.
Ensure Background Checks are Accurate
If someone has lost their job during the pandemic and are applying for a new one, they need to be especially vigilant about the accuracy of a background check. It is important for consumers to know their rights, including the following:
By law, prospective employers must notify the applicant when a background check is conducted.
Employers must also give applicants a copy of the background check if they request it.
If the applicant believes that their start date is being delayed or that they were denied a job because they failed the screening process, they should request a copy of their background check and read through it carefully to see if there are any inaccuracies. Background screening companies rely on public record databases and automated name-matching algorithms that may have errors, so it is not unusual for a person's name or information to be mixed up with someone else's who may have a criminal record. Common errors found on background checks include the following:
Information that belongs to someone else
Outdated information that should no longer be reported
Failure to update the current status of a consumer's record
Consumers have the right to demand errors be fixed promptly; if they are not, they have the legal right to file a lawsuit for damages related to the errors.
Contact Lenders
If a consumer anticipates continued economic hardship due to the pandemic, they should contact their lenders and ask about any hardship programs that may be available. If a payment plan is offered, the consumer should be up front regarding how much they are able to pay. It is important to keep in touch with your lenders if circumstances change.
The Consumer Protection Lawyers at Francis Mailman Soumilas, P.C. Will Stand Up for Your Rights
As the economy starts to rebound, your credit rating will be essential to regaining your economic footing and applying for work or loans. It will cost you money if you are denied a job, an apartment, a mortgage, or other type of credit due to credit reporting errors. You have the right to get that money back and hold violators accountable.
The consumer protection lawyers at Francis Mailman Soumilas, P.C. will stand up for your rights. Call us to learn more about what you are entitled to under the law. You can sue debt collectors, creditors, and creditor reporting agencies that violate the law, at no out-of-pocket costs to you. To reach us, fill out our online contact form or call us at 215-735-8600 for a free consultation today. Our offices are located in Philadelphia and we serve clients nationwide.