What Shows Up On A Background Check For A Job – Employment and Education Verification, Criminal History and Driving Records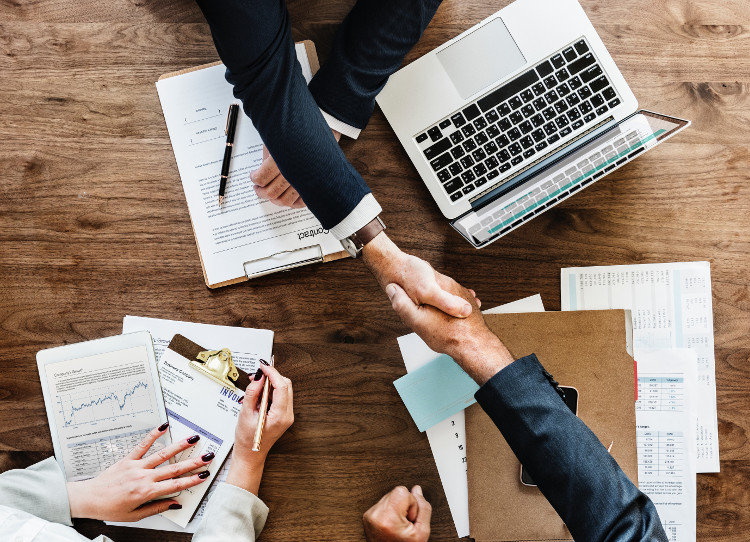 When you apply for a job, the potential employer will want to know how your history makes you the best fit for the position. In the interview, you'll explain how your past employment and education have prepared you for this new job based on the application's criteria. Before making the decision to hire you, the potential employer will likely run a background check through an employment screening company to verify your history.
What Does A Background Check Show?
The Fair Credit Reporting Act (FCRA) requires that employment reports meet the standard of maximum possible accuracy, and reporting agencies are supposed to notify consumers when a report contains negative information. Reporting agencies are not permitted to give an opinion about you to a potential employer. Even if you have a clean record, you want to make sure that the information reported about you is accurate and up to date. You have the right to view a copy of your file and dispute any incorrect or incomplete information on it.
Types of Background Checks
A typical employment background check may consist of previous employment verification, education verification, criminal records, and motor vehicle checks. But depending on the position and industry, there may be further reporting done to take a more detailed look.
The results of the background check will help determine if you are the right candidate for the job. The employer will know what to look for, but do you know what is included in a background check?
Employment Verification
Employers will want to confirm that you have the appropriate experience and professional work background required for the job. An employment background check can verify job titles, start and end dates, responsibilities and even your salary history. The employer may also ask you for references to attest to your qualifications and job performance.
Education Background Check
An education verification will look into a candidate's type of degree, transcript, honors received and graduation date. It can also include confirming that you hold the appropriate certifications and licensing needed for the job.
Criminal Background Check
A criminal history check scans federal, state and local records for different levels of criminal history. If applicable, these records will show incidents such as arrests, convictions of felonies and misdemeanors, court records, warrants, sex offenses, and incarceration records.
Motor Vehicles and Driving Record Report
If the job requires you to operate heavy machinery, make deliveries, or use a company car for travel, your employer will want to check your record for driving violations or accidents from the last seven years. Depending on the position, the employer may also confirm that you have the specific commercial license required for that job.
Denied A Job After Your Employment Background Check?
Under the FCRA, employers are required to notify you before they deny you a job based on your employment report so you can explain any error. You also have the right to view a free copy of your file to ensure that the reported information is correct. Unfortunately, errors on employment reports and background checks do occur. However, you have the right to dispute these errors and have them removed from your reports.
If incorrect information kept you unemployed, you may be entitled to damages. Get free legal help from the consumer protection attorneys at Francis Mailman Soumilas, P.C. today, and call us at 1-877-735-8600.