Credit-Score Provider VantageScore To Exclude Medical Debts From Credit Reports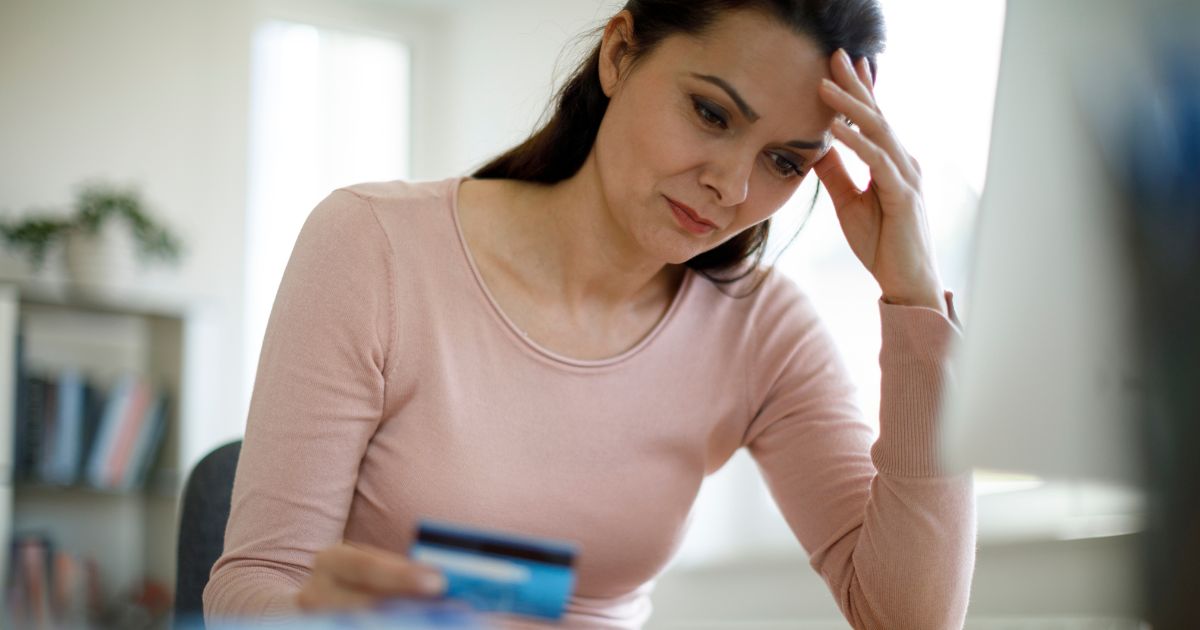 Consumers with medical debt in collections are about to receive some relief. VantageScore Solutions, LLC, one of the two credit-score providers in the United States, announced the company will no longer factor all medical debts in collections when determining consumers' credit scores. At present, 43 million credit reports contain medical debt totaling more than $88 billion.
VantageScore's decision comes on the heels of the U.S.-based major credit reporting agency's announcement that medical debt will be wiped from consumers' credit reports once paid. Up to now, medical debt in collections actively lingered as negative credit on credit reports for up to seven years, even once paid in full. The agencies Experian, Equifax, and TransUnion together own VantageScore, a rival entity of the Fair Isaac Corporation (FICO), the larger and more widely used credit-score generator.
Unpaid medical debt sent to collections appears as negative credit information on consumers' credit reports and lowers overall credit scores, affecting consumers' ability to secure credit. Negative information on credit reports includes late or unpaid payments, too much current credit, and delinquency history, such as bankruptcy, foreclosures, repossessions, and lawsuits and other public records. Under the Fair Credit Reporting Act, negative data remains on credit reports, by law, for up to seven or ten years, depending on the type of negative information.
The change will take place in October according to VantageScore and is expected to increase credit scores as much as 20 points for millions of people currently carrying medical debt. The company said the decision to no longer consider medical debt when generating credit scores is that the type of debt is not a good indicator of an individual's creditworthiness.
The company reports that using medical debt to predict consumers' likelihood of repayment, especially when compared to other types of debt a consumer may have, is not reflective of their ability to pay back a loan. Leading up to this change, VantageScore began lowering the how much weight medical debt carried when evaluating the data to generate scores several years ago.
In addition to removing medical debt from credit reports once paid, the credit reporting agencies now delay adding new unpaid medical debt a complete year after the debt enters collections. The agencies previously delayed adding medical debt for six months. During the first half of 2023, the agencies plan to remove all unpaid medical debt under $500 from credit reports, with the possibility of raising that figure later in the year.
Credit reports and scores provide an overview of your financial responsibility, the higher your score, the more likely you are to be approved for loans, housing, or employment. The lower your score, the less likely you are to be approved. The majority of lenders do not approve consumers whose scores fall into the fair or poor categories. Depending on the type of credit you are seeking, some lenders may not approve applicants in the lower end of the good category.
Credit scores are also significant factors when determining the interest rate, you will be charged as well. Those with lower credit scores tend to have much higher interest rates than those with high credit scores.
Consumer Credit Lawyers at Francis Mailman Soumilas, P.C. Help Clients Credit Report Problems
Negative information on a credit report can keep you from obtaining new credit, housing, employment, loans, or insurance. Negative information on your credit report is even more devastating when it is incorrect. If you have inaccurate negative information on your credit report, the consumer credit lawyers at Francis Mailman Soumilas, P.C. can help you have them corrected. Call us at 215-735-8600 or contact us online to schedule a free consultation. Located in Philadelphia and cities throughout the country, we serve clients nationwide.