Should College Students Pay Full Tuition for Online Classes?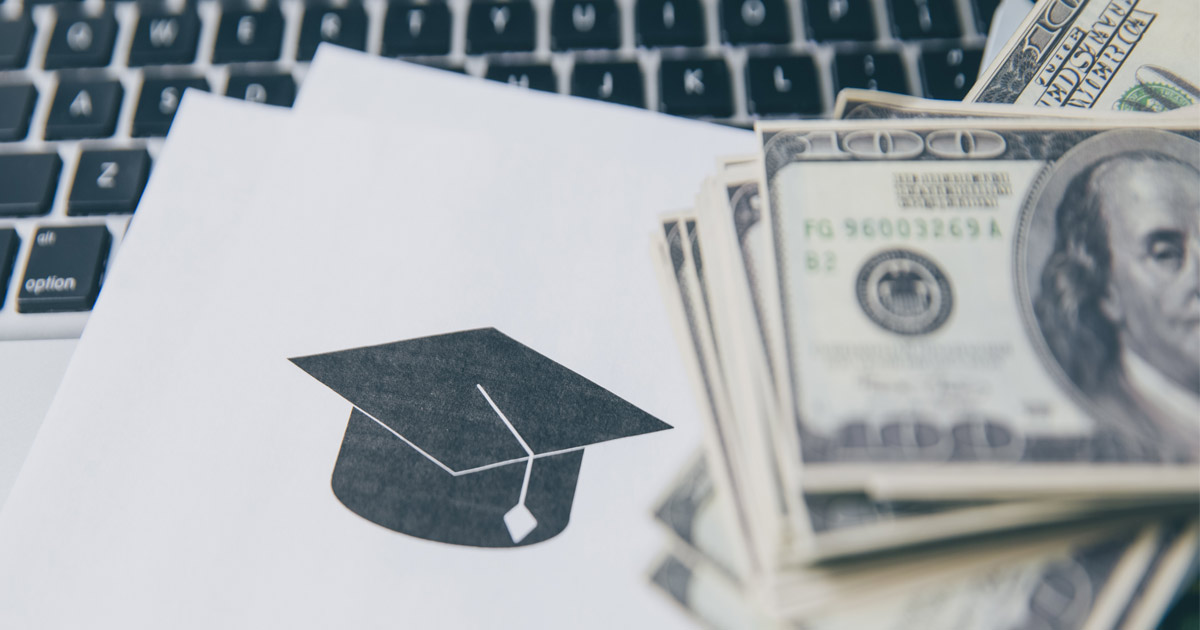 There are nearly 20 million graduate and undergraduate students in the United States today, according to the National Center for Education Statistics. Most students willingly pay thousands of dollars per semester to obtain high-quality, in-person instruction in classrooms and laboratories. With little warning, many of these classes were abruptly canceled and shifted online in March 2020, when the spread of COVID-19 prompted lockdown restrictions across the United States.  Many schools have also continued to maintain complete or partial online learning going into the fall semester of 2020.
Though schools shut down on-campus learning and activities, most schools continued charging full tuition, with some even increasing tuition going into the new school year. Although health concerns necessitated these moves, many students and parents understandably feel that it is completely unfair for colleges to charge full fare while only being able to deliver an inferior educational product, and in many instances, saving money due to reduced carrying costs and overhead.  Studies indicate that virtual learning is less effective than in-person instruction. Universities appear to prove that point by charging lower fees when a course is presented online instead of in a classroom. For this reason alone, university students should not be required to pay full tuition when in-person classes are shifted online. Students are consumers who paid for a specific service that they did not receive. In failing to reimburse these consumers, universities may have violated consumer protection laws that prohibit unfair trade practices and misrepresentation.
The High Cost of In-Person Tuition
Approximately one-third of undergraduate students have taken at least one online course, but that may happen out of necessity, not preference. A 2019 survey of 1,500 students by Inside Higher Ed revealed that 68 percent of students said that studying online was not their preferred way to learn. Rather, they chose to do so only because it fit best with their current work/life responsibilities. This research appears to confirm that students willingly pay higher tuition for in-person learning because it has a higher perceived value.
The prices paid for tuition at prestigious institutions can be quite high, let alone the cost of room and board. Sample fees include the following:
Princeton University: Undergraduate tuition and fees per year total $50,340.
Georgetown University: Undergraduate tuition and fees per year total $54,100.
Penn State: $34, 585 tuition per year for out-of-state students, $18,454 for in-state. Online tuition for full-time out-of-state students is approximately $18,000.
Harvard Kennedy School: Tuition for nine months of in-person learning to earn a Master's in Public Policy (MPP) total $52,872.
Johns Hopkins: $62,500 tuition and fees per year for an MBA, $41,175 for equivalent credits earned online.
According to one University of Pennsylvania professor, elite schools offer little online instruction. Colleges that offer certain classes online typically do so to attract new students who cannot easily come to campus. Up until now, elite schools have rarely viewed virtual learning as a replacement for face-to-face classes.
Students Pursue Justice in Class Action Suits
Students at more than 200 U.S. colleges and universities have circulated petitions demanding partial tuition refunds of 10 to 50 percent for classes that went virtual last spring. When university administrations failed to respond to these demands, students responded by filling lawsuits in court. Although each suit has different complaints based on how the institution responded to the COVID-19 crisis, most cite breach of contract and unjust enrichment:
Breach of contract: Students allege that they entered into a contract when they paid tuition and fees for in-person learning. Because this experience was abruptly cancelled, they did not receive the learning for which they paid.
Unjust enrichment: The suits allege that universities received the benefit of full payment for in-person tuition without delivering the services. Furthermore, the schools also received millions of dollars in stimulus money from the Coronavirus Aid, Relief, and Economic Security (CARES) Act, and the suits are alleging that the schools are unjustly profiting from the pandemic.
Many of these lawsuits cite the funds set aside in university endowments, which can run into billions of dollars, that could be used to pay for tuition reimbursement. The outcome of these lawsuits is still to be determined and will likely vary by state, as state laws determine whether a contract actually exists between a student and a university. Also, these lawsuits come at a time when all types of organizations, as well as the courts, are navigating uncharted territory regarding liability for harm resulting from responses to an unprecedented global pandemic.
Have Universities Also Violated Consumer Protection Laws?
Universities may have violated consumer protection laws when they abruptly moved in-person classes online as a result of the pandemic and then represented online learning as equivalent to in-person instruction. Francis Mailman Soumilas, P.C. is currently pursuing a case against Johns Hopkins University, citing a violation of the Maryland Consumer Protection Act, as well breach of contract and unjust enrichment.
The class action complaint and demand for jury trial, Botts v. The Johns Hopkins University, was filed in the United States District Court, District of Maryland, in May 2020 on behalf of a class of students who paid full tuition and fees for in-person programs, both graduate and undergraduate, for the spring 2020 academic semester and were forced to bear full financial responsibility for the university's response to COVID-19 without the benefit of the education and services for which they paid.
The suit alleges that Johns Hopkins is attempting to replace the irreplaceable on-campus life at an elite university, with virtual learning via online classes and is attempting to pass off this substitute educational experience as the same as or just as good as fully participating in the university's academic life.
Specific violations of the Maryland Consumer Protection Act cited in the suit include the following:
Plaintiff and class members purchased education services from Johns Hopkins and are therefore consumers.
Educational services are services used primarily for personal, family, or household purposes and are therefore consumer services.
Johns Hopkins violated the law by falsely representing that online education has the same value as in-person education.
Johns Hopkins intended that students rely on its misrepresentation as to the quality of its online classes as a substitute for in-person education.
These representations regarding the quality of Johns Hopkins' online classes as compared to in-person education had the tendency to mislead.
The plaintiff paid approximately $26,600 in tuition and fees to Johns Hopkins for
the 2020 spring semester and requested a partial refund of her tuition after her in-person classes were cancelled. To date, she has received no such refund.
It is important to note that in this suit, as in the similar suit of Michel v. Yale University filed by Francis Mailman Soumilas, P.C., the plaintiffs did not choose to attend an online institution of higher learning, but instead chose to enroll on an in-person basis.
In both suits, as with many other filed across the country, the plaintiffs cite the universities' own marketing materials extolling the benefits of living on campus, as well as meeting faculty and other students to become part of the university family. All these benefits ended in mid-March.
How are Universities Responding?
As student backlash against the abrupt switch to online learning has swelled, some universities have responded by offering modest discounts in tuition for fall 2020 classes, although the amount of those discounts varies:
American University: The school will deliver graduate and undergraduate classes to be entirely remote in fall 2020 and offer a 10 percent discount on tuition.
Hampton University of Virginia: Hampton is cutting tuition by 15 percent.
Princeton University: Most classes will be taught online. Undergraduate students will receive a 10 percent discount on tuition. Some students will be allowed to return to campus. However, masks and social distancing will be required in indoor spaces, including all classrooms, laboratories, and libraries.
Yale University: Yale is offering no discount on tuition, although most undergraduate courses will be largely taught online, with in-person instruction used for certain discussion sections, as well as laboratory and studio courses.
Schools vary in the number of students they are allowing to live on campus. Nearly all universities are instituting policies whereby students on campus will be tested for COVID-19 when they arrive and regularly thereafter. If students test positive, they must isolate. Many schools, including Princeton and the University of Texas at Austin, have notified students that parties are prohibited when campus reopens.
Although the status of in-person learning in U.S. colleges and universities is still in flux, many parents and students continue to believe that colleges and universities should not charge full tuition if their classes move online.
The legal team at Francis Mailman Soumilas, P.C. has responded by representing students and parents in class action lawsuits seeking tuition discounts and/or reimbursement for on-line education. If you were forced into on-line learning at a college or university due to COVID-19 and were required to pay the same as in person attendance, you may have a legal claim. Please visit www.consumerlawfirm.com and fill out our online contact form or call us at 215-735-8600 for a free consultation today.