Truck Drivers See Significant Pay Raise as Demand Increases Nationwide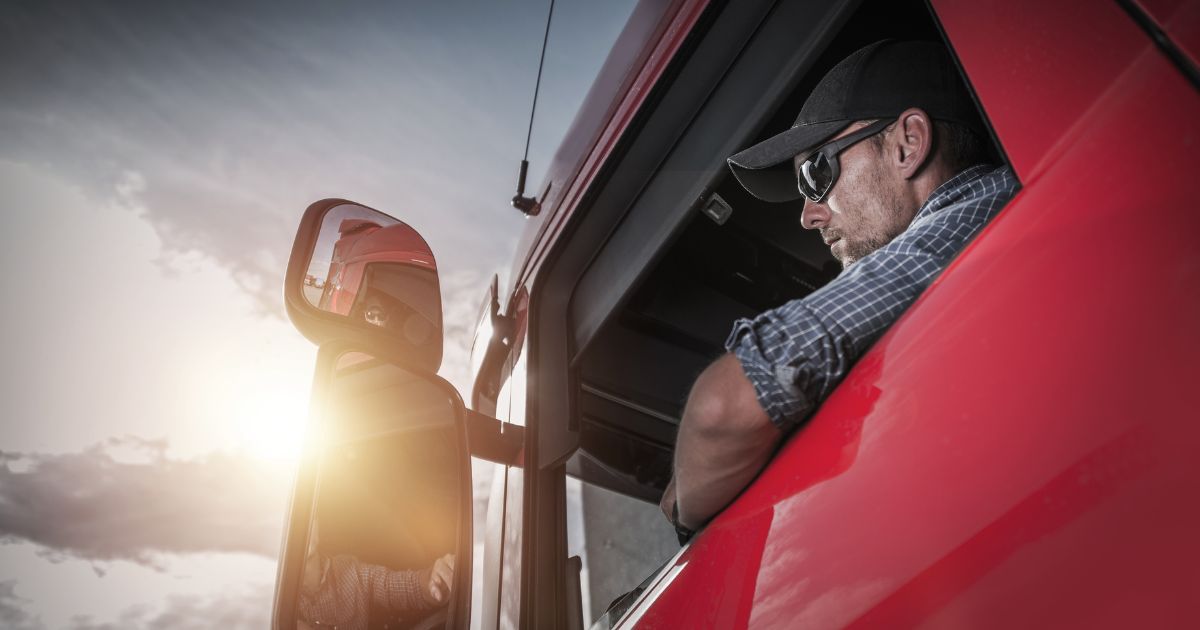 The truck driving industry has been reporting a lack of available drivers for many years. However, the truck driver shortage exacerbated supply chain disruptions during the pandemic more than ever, which has resulted in congested ports and empty shelves for retailers. According to the American Trucking Association's (ATA) annual survey, the average wages for truck drivers across the industry rose by 11 percent last year. Whether working in the for-hire commercial long haul market or as an employee at an in-house fleet managed by a large company, truck drivers have seen a substantial increase in compensation as the demand to move goods continues to surge across the country.
Companies such as Walmart Inc., PepsiCo, and Sysco Corp. have offered appealing salaries and benefit packages to recruit truck drivers in an industry known for tough working conditions and high freight demands. Retailers have been anxious to restock inventory that was depleted during the COVID-19 pandemic, while manufacturers are eager to get the parts and materials needed to restore their stalled productions. The upswing in demand has made it difficult for trucking companies and transportation divisions of retail and manufacturing businesses to keep up without enough truck drivers and industry workers.
Last year, the truck driving market became so sparse that many commercial fleets got jammed up, requiring them to seek more reliable drivers. The ATA estimated that the United States was short a record high of 80,000 truck drivers last year, and that number could more than double by 2030. As a result, trucking companies have been under extreme pressure to hire and retain drivers since the beginning of the pandemic, with driver turnover being over 60 percent in some cases.
Walmart operates one of the largest in-house trucking fleets in the United States, and expressed its intention to raise company drivers' starting pay to as much as $110,000 a year last spring. According to the U.S. Bureau of Labor Statistics, the median pay for heavy and tractor-trailer truck drivers was $47,130 in 2020. In some states, as many of 90 percent of trucking companies have increased truck driver pay.
Old Dominion Freight Line Inc., one of the largest trucking companies in the country, revealed in its last quarterly earnings report that its spending on salaries, wages, and benefits increased by almost 20 percent. The ATA's study also showed that almost all operators that contract to move entire truck loads for a single customer offered bonuses to truck drivers for referrals to their company. The average referral bonus for truck drivers is now $1150, which is an increase of $150 from their previous study. Some trucking companies have also implemented incentive programs that encourage safety and provide added compensation to drivers for performing well.
These incentives offered by large trucking companies are all in attempt to keep their supply operations running efficiently. The Cass Freight Index, which is closely watched and issued by Cass Information Systems Inc., showed a decline in freight shipping demands year-over-year in May and June of this year. Although trucking companies hired approximately 73,000 workers between July 2021 and July 2022, according to the Bureau of Labor Statistics, the hiring pace is beginning to slow. Large trucking companies, including Old Dominion and Yellow Corp. have also reported lower shipping counts.
Despite recognizing an improvement in their ability to recruit truck drivers, financial officers of some of the largest truckload carriers note that both recruiting and retaining responsible drivers remains a challenge. Importantly, the rise in truck driver compensation continues to impact consumers across the United States every day. Even when trucking companies are successful in recruiting new drivers, they often having to keep truck drivers' hours cut back and pay them a higher rate. This increases costs to employers, and who in turn pass increased costs to both consumers and small businesses.
The country's economy has been directly affected by the increase in trucker drivers' salaries and bonuses, with inflation being at its highest in almost 40 years. Higher transportation costs have been triggered as truck drivers expect more pay and companies seek to pass on their increased expenses. Some trucking companies have had to go back to their customers and request extra compensation to ensure their drivers get paid what they need and expect.  Other trucking problems relate to productivity issues at ports and rails or customers taking longer to unload freight. Truck drivers who get paid per move have not making as much money due to longer wait times.
In December of last year, the White House announced a series of actions intended to recruit new drivers and bolster the trucking industry. The government's Truck Action Plan includes:
Expediting commercial truck drivers' licenses
A 90-day challenge intended to expand registered apprenticeships
Outreach and recruitment focused on veterans
The White House acknowledged that an outdated infrastructure, the COVID-19 pandemic, and a historic volume of goods moving through the United States' economy have all played a part in the strained capacity across the trucking supply chain.
In such a tight trucking market, companies continue to feel pressure to stay competitive in order to hire and retain good workers, thus directly affecting industry practice, the economy, small businesses, and individual consumers. The experienced consumer law attorneys at Francis Mailman Soumilas have been recognized throughout the United States for their work in consumer protection litigation. Our firm has been protecting consumers' rights for more than two decades.
If your consumer rights have been violated, the consumer protection lawyers at Francis Mailman Soumilas, P.C. can help you fight back and ensure the best possible outcome for your case. Call 215-735-8600 or contact us online to schedule a free case review with a member of our team. Located in Philadelphia, Chicago, New York, and San Francisco, we serve clients nationwide.