Can You Be Denied a Rideshare Job Because of a Background Check Error?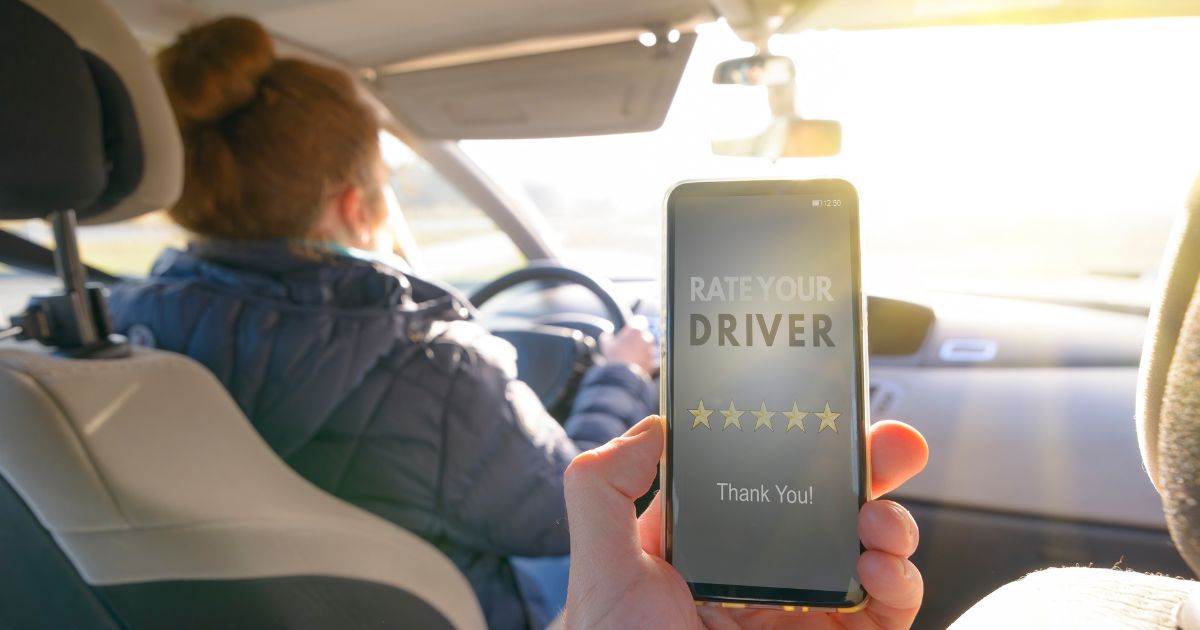 Just as negative information in your credit report can keep you from qualifying for a loan, negative and incorrect information in your background check can keep you from being hired, including from a rideshare service.
Over the last decade, the rideshare industry has exploded with popularity. Companies such as Uber or Lyft hire rideshare drivers who use each company's phone app to pick up fares and drive them to their destination. These services are appealing to many as a quick and easy way to earn a living or supplement an existing income.
Both rideshare and food delivery companies require background checks on independent workers, who interact with customers directly at their homes and whose drivers are responsible for the safety of their passengers. In both cases, the companies do not hire those with negative background checks, especially if there is evidence of a criminal history.
What if the negative information in the report is incorrect? With so much data being combed through and gathered continuously, there is always the potential of inaccuracies, possible leading to lost employment opportunities. Discovering negative information on a background check report is also relatively common.
Background checks are common in many professions, especially for jobs that require maintaining customer safety, such as a surgeon, airline pilot, or even a rideshare driver. Typically, employers utilize third-party agencies to perform background checks, gathering and verifying information on your work history, public records, criminal records, driving history, and other information pertaining to the specifics of the job. Before performing a background check, potential employers are required to seek your permission.
The largest rideshare companies, Uber and Lyft, and many food delivery companies employ Checkr, a background check agency who scours multiple national databases to compile your records. If the check returns information that is disqualifying to the rideshare company, it is considered a failed background check and you will not be offered the position. If you were actively employed with the company before your background check was received, you will lose your employment and be locked out of the app so you can no longer pick up fares.
Whether you pass or fail the background check, you are entitled to see the information contained in the report. The employer is required under the Fair Credit Reporting Act (FCRA) to provide you with the information. Some companies, Checkr being one, provide a copy of the report directly to the applicant, generally through email notification.
What Are the Most Common Background Check Errors?
While agencies performing background checks are required to provide accurate reports, errors can occur for various reasons, such as:
Merged or mixed accounts: Among the millions of residents in the United States, there are bound to be those with the same name, which is the most common source of inaccurate information in a background check. In this circumstance, your information may become mixed or merged.
Outdated information: Certain negative information on background checks, such as public records, cannot be included in the report for more than seven years. Sometimes, the date related to this information is overlooked and may continue to appear current. Background checks cannot include paid tax liens, arrest records, judgements, civil suits, or accounts in collections for more than seven years, and bankruptcies after 10 years.
Update failure: Similar to outdated data, some information in the report may be out-of-date due to constantly changing data, such as labeling a misdemeanor as a felony, or reporting expunged or dismissed records as current. Driving records can be misunderstood, incorrectly appearing as a poor driving history.
Expunged records: Certain criminal convictions can be reported indefinitely on a background check, but information on those whose criminal record has been expunged or sealed should not be included. During the data gathering stage of performing a background check, this information may still be gathered and mistaken as current.
Miscellaneous information: As with any written report, clerical or typographical errors can happen. Misspellings, transposed numbers, and incorrect dates tend to be the most common errors.
When you are provided a copy of your background check, review it carefully for errors, particularly if you are denied employment based on the information contained in your report.
What Are My Rights Regarding Background Checks Inaccuracies?
You're protected under the FCRA, giving you certain rights regarding that reporting agencies must follow regarding errors in your background check, including:
Background check information must be accurate, complete, and up to date.
You are entitled to review and dispute inaccuracies in your report.
Employers must seek your permission before performing a background check and notify you of the information in the report that results in denying or terminating you from the position.
Employers are required to provide you with a copy of your background check and your FCRA rights.
When disputing incorrect information in your background check, the agency has 30 days from receipt to investigate and make a decision on the disputed information. Each rideshare company has slightly different procedures for submitting a dispute. You should check the company's website for this information.
Background check reporting agencies also have policies regarding submission of disputes you will need to follow as well. If the agency determines you are correct and removes the false information, request that a copy of the corrected report to the employer.
For a better chance of success, hire a consumer fraud attorney to represent you and help you through the legal process.
Negative information contained in a background check can prevent you from contracting with a rideshare company. If you have been denied employment or lost your job due to incorrect negative information on your background check, Francis Mailman Soumilas, P.C. can help correct the information. If your rights have been violated, you may be owed compensation, and your out-of-pocket costs may be covered. To schedule a free, no-obligation consultation, call us at 215-735-8600 or contact us online. Located in Philadelphia, Chicago, New York, and San Francisco, we proudly serve clients nationwide.