Personal Stories Illuminate How Nationwide Medical Debt Affects Individual Lives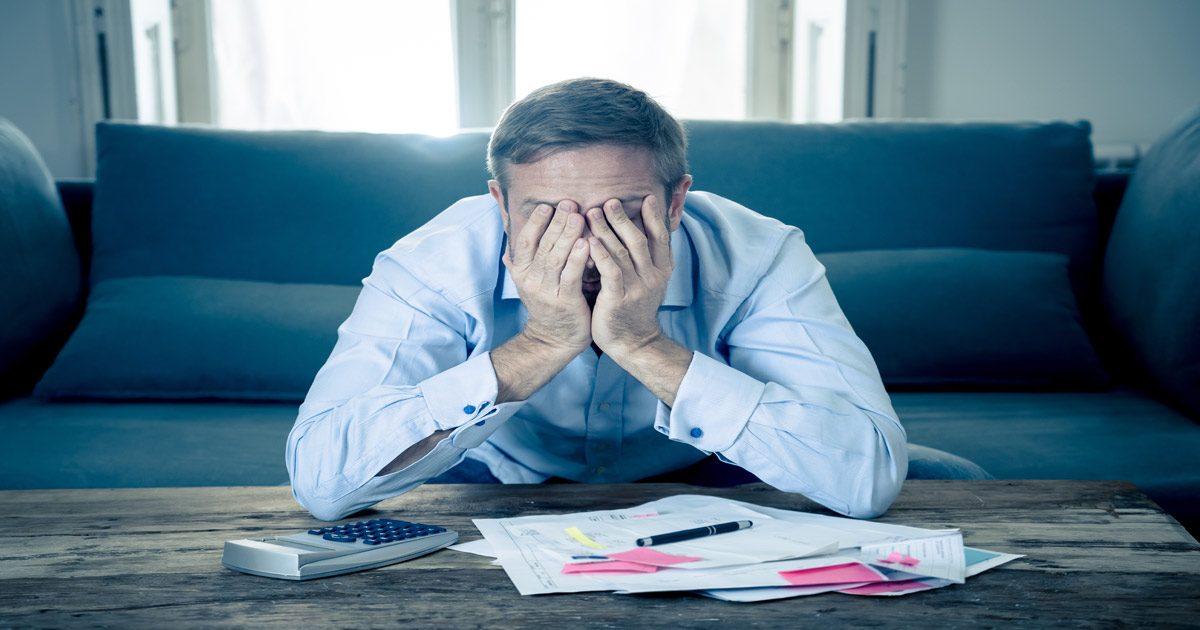 On June 16, 2022, Kaiser Health News (KHM) reported on seven individual stories that reflect how the United States Health Care System pushes patients into medical debt on a mass scale. In addition to stating that more than 100 million Americans are affected by medical debt, the report highlights how medical debt can strike anyone from any part of the county, and how it can happen. Though the news regularly reports on issues around medical debt and American consumers, it is not as common to get the perspective from individual patients regarding the details of their medical debt and its life-changing effects, which can be devastating.
In Chicago, a 43-year-old nurse practitioner has approximately $80,000 in medical debt after her twin sons were born prematurely with cerebral palsy. Her sons required multiple surgeries, spent months in the neonatal intensive care unit, and needed years of physical and occupational therapy. She and her husband had health insurance coverage through her employer, but were denied thousands of dollars of claims for both hospital care and therapies, some being deemed unnecessary.
Like many Americans in this family's position, sacrifices had to be made that included working extra shifts and rearranging parenting duties. Credit cards and loans from family and friends were also relied on. It is not uncommon for patients to end up with medical debt when health insurance fails to cover all the costs, they believed it would. KTN reports that one in eight Americans with medical debt can attribute that debt in part to costs associated with pregnancy and childbirth.
A 63-year-old woman in rural southwestern Virginia has approximately $850,000 in medical debt after colon surgery. She and her husband had planned ahead, saved wisely, and had retiree insurance through Con Edison. After life-threatening complications from the surgery resulted in enormous medical bills not covered by their health insurance plan, the retired couple was wiped out of everything they had carefully built for themselves and their family. They eventually filed for bankruptcy. This story is just one of countless couples in America who have fallen victim to the gap in insurance coverage retiree health insurance plans that cap lifetime coverage. These gaps were more common before the 2010 Affordable Care Act, though some plans with such caps on coverage are grandfathered in. Hospitals and other medical providers can still sue and rely on the courts to collect directly from patients. According to the nationwide poll conducted by KFF, approximately one in eight adults with medical debt have been forced to file for bankruptcy, which shows one way that medical debt can cause lasting damage to patients and their families' lives.
Sometimes the effects of medical debt may be less about the amount and more about what it represents. In Austin, Texas, a 31-year-old woman was haunted for years by a $130.68 medical bill from an emergency room exam after being sexually assaulted in 2013. As instructed by the police, the woman went to the ER for an exam to confirm the assault. Two years later, she began to get calls from debt collectors saying she owed the outstanding bill. Though she had been told at the hospital that the law prohibited medical providers from billing rape victims for subsequent medical exams, she was called every few months for several years. Each time she had to relive the horrible incident to explain it, and had to listen to the same explanations from collectors again.
According to the Consumer Financial Protection Bureau (CFPB), over the last three years the most complaints from consumers were regarding harassment for medical debt they did not owe. This is consistent with the nationwide poll conducted by KFF, which showed that one third of Americans who were contacted by collection agencies about medical debt said the debt was not theirs.
In Binghamton, New York, a man with a job and health benefits was diagnosed with diabetes in his twenties. A series of serious health complications from the disease led to $20,000 in medical debt and his wages being garnished.
This struggle with medical debt is reported to be common in Americans with chronic illnesses such as diabetes, cancer, and heart disease. With the U.S. being one of the top countries with the highest levels of chronic disease, nearly a quarter of adults have medical debt on their credit reports. In these particular cases, debt collector tactics and their effects can seem especially callous and harsh.
In Arizona, a 30-year-old father of three had been fighting cancer since he was a child. He and his wife had occasionally fallen behind on medical bills, but he had never before been denied care. In 2016, he became ill and was turned away by his regular doctor because of past-due bills. When he went to the emergency room, he was diagnosed with a serious infection that required immediate treatment. The patient and his wife were unable to pay all of the resulting medical bills on top of their medical debt.
Although hospitals are required by federal law to provide emergency medical care to any patient who needs it regardless of their ability to pay, many physicians and other medical providers have policies allowing them to turn away patients with past-due medical bills. The KFF survey showed that one in seven Americans said they have been denied care because of money they owe. A majority of Americans are forced to ration or put off getting the medical care they need because of costs.
A 52-year-old woman in Ohio had $250,000 in medical debt after suffering a twisted intestine 16 years prior. She was told she needed immediate surgery, and the first surgery was then followed by 18 subsequent operations, infections, hernias, and a prescription medication addiction. Even though she and her husband had health insurance, they accumulated $250,000 in debt throughout the medical ordeal. They eventually declared bankruptcy, and lost their home.
Recent data suggests that debt from health care has forced millions of Americans from their homes. Some have lost their homes to eviction or foreclosure, while others have had to change their living arrangements in other ways at least in part because of medical debt.
In Wisconsin, a 42-year-old man and his wife were only married five months when she was diagnosed with brain cancer, requiring surgery and extensive rehab. Instead of buying the house they had planned on for their blended family of 5 children, they had no choice but to shift their focus on the $350,000 of medical debt they suddenly found themselves burdened with.
Even though the couple confirmed that the hospital and surgeon were in their employer's insurance provider's network, their insurer said the device the surgeons used was not medically necessary. A common problem with medical debt across the county is confusion and difficulty with health insurance. Health insurance rules and regulations are often complex, bills are unexpectedly not covered, and credit scores can be impacted. There has been a growing pressure in the U.S. to change this cycle of medical debt.
Starting in July, the three leading credit reporting agencies are going to eliminate all paid medical debt from credit reports, and stop using smaller past-due medical bills in credit score calculations. The federal CFPB has plans to investigate whether any health care bills should be factored in towards credit scores going forward.
Francis, Mailman & Soumilas, P.C. has been representing consumers for over 20 years. If your rights have been violated, you may be able to sue for damages, which may cover your attorney fees and costs. To learn more and to schedule a free consultation, call 215-735-8600 or contact us online. There is no out-of-pocket cost or obligation for a case evaluation. With offices located in Philadelphia, Chicago, New York, and San Francisco, we serve clients nationwide.