Can Inaccuracies in a Background Check Affect My Trucking Career?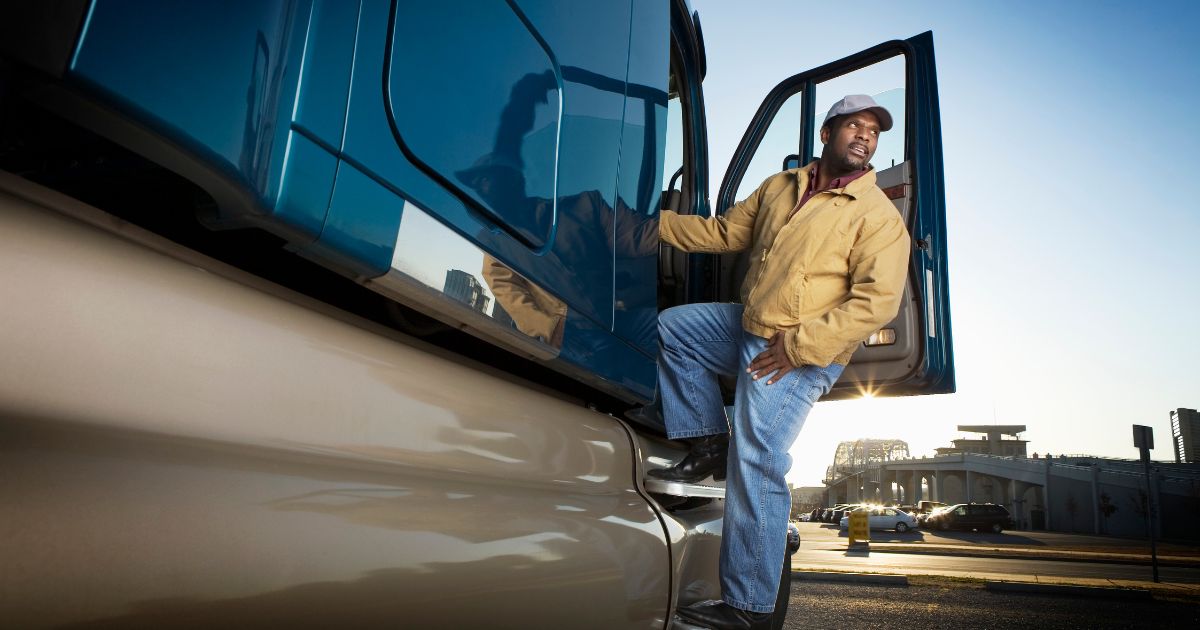 The U.S. Department of Transportation (DOT) regulates the massive commercial trucking industry to ensure safety and efficiency practices within the industry and for the general public. Companies that employ commercial drivers to deliver goods throughout the country are subject to DOT-enforced background screening requirements on all drivers who hold Class A, B, C, and HAZMAT driver's licenses. 
According to the National Highway Traffic Safety Administration, commercial vehicles are involved in over 400,000 traffic accidents each year, 4,000 resulting in fatalities. With the number of commercial trucks on the roads, drivers safely operating these vehicles is critical. By mandating in-depth background checks on all commercial drivers, the DOT strives to keep operators with poor driving histories, substance abuse problems, and many other disqualifying conditions off the roadways.
Per DOT regulations, all motor carriers are required to keep updated driver qualification files for every employee who operates a commercial vehicle in the following categories:
Drug and alcohol screening:

Drivers of commercial vehicles must be screened for drug and alcohol use using the Federal Motor Carrier Safety Administration's drug and alcohol testing program to determine whether the driver has violated any controlled substances or alcohol laws during the past three years. Potential employment candidates must undergo a pre-employment drug screening test unless the individual can show valid proof of a random drug test within the past six months.

Medical and physical examination:

Potential drivers must be examined by an approved medical professional on the National Registry of Certified Medical Examiners to determine whether the candidate suffers from any severe medical conditions preventing them from safely operating commercial vehicles.

Past employee verification:

Like standard background checks, one-time employment verification determines whether the candidate has provided any false information related to job experience. Employment verification also demonstrates their driving history, which states the candidate holds a commercial license, and their safety performance history for at least the past three years.

Driving history:

The DOT requires a review of the candidate's driving history for each state the driver holds a commercial license.

Driving test:

Drivers must have passed official road tests and maintained driving certificates in the employer's driver qualification files. These tests demonstrate the candidate's ability to operate a commercial vehicle safely.
Just as there are many conditions qualifying you for truck driving jobs, there are also those that may disqualify you. The in-depth DOT background checks reveal essential information on your driving abilities, certifications, licensing violations, etc. 
Drivers can be disqualified for driving under the influence of alcohol or drugs, causing a traffic accident purposely or negligently that resulted in injuries or property damage, leaving the scene of an accident, history of moving violations, or felony convictions. In incidents of this nature, you should already be aware that this negative information will appear on your background check report and that you are not currently qualified to operate a commercial vehicle. 
Disqualification based on your criminal background and driving history is typically temporary. The length of time since your last offense, coupled with the frequency of convictions, generally dictates the length of time you will be disqualified unless your violations result in permanent disqualification.
Though DOT background checks are extensive, they are not foolproof. If your report returns negative information that you are not aware of, there may be false information on your report. Clerical errors, signs of identity theft, mismatched data related to another person with the same name, outdated information, and more are commonly seen mistakes that can appear in DOT background checks.
Under the Fair Credit Reporting Act (FCRA), truck drivers have the right to dispute any incorrect information on the report. Regularly monitoring your report will quickly alert you to any inconsistencies or inaccurate information yours contains so you can file a dispute quickly.
What Are Drive-A-Check Reports?
Drive-A-Check (DAC) reports are a type of background report specific to the trucking industry and are often the first report prospective employers will obtain to review your history. DAC reports contain employment, drug testing, driving histories, and legal issues, such as arrests or convictions. 
Also, similar to financial credit reports, DACs can also contain errors that could affect your ability to obtain employment. Typical errors include another's information on your report, obsolete or outdated information more than seven years old, out-of-date information, and clerical errors, such as a misspelled name or an incorrect address. 
As with other reports, you also have the right to dispute information contained in your DAC report. It is recommended that you check your report regularly to determine the information it contains is correct.
How Long Do DOT Background Checks Take?
With the number of required tests and records mandated by the DOT, generating background checks on commercial truck drivers does take a fair amount of time. The timeframe is also heavily dependent on the prospective employer and how much time they require to locate the information from various databases. Additionally, the medical exam and drug screening are crucial components of the background check, and both can be time-consuming.
Having an impeccable driving record can sometimes aid in the length of time it takes to obtain reports. Background checks on drivers with spotless records can often take less time to generate. Staying up to date on certifications and testing will also make the process less cumbersome and time-consuming.
It should be noted that some states may still be affected by COVID-19 delays in processing and reporting background information. Courthouse closures, medical offices that are closed or operating on a limited schedule, and agencies with limited staffing can all affect the length of time.
In some instances, prospective employers may offer potential drivers a conditional position with the company that depends on delayed criminal background check results. If all other information and testing are complete, you may be offered a conditional position. 
Inaccuracies in a DOT background check report can prevent you from obtaining employment. If you have been denied employment based on an inaccurate report, Francis Mailman Soumilas, P.C. can help you dispute the false information, correct your report, and get you back on the road again. You may be able to collect compensation to cover out-of-pocket costs. Call 215-735-8600 or contact us online to schedule a free consultation. Located in Philadelphia, Chicago, New York, and San Francisco, we serve clients nationwide.