How Can You Avoid a Black Friday or Cyber Monday Scam?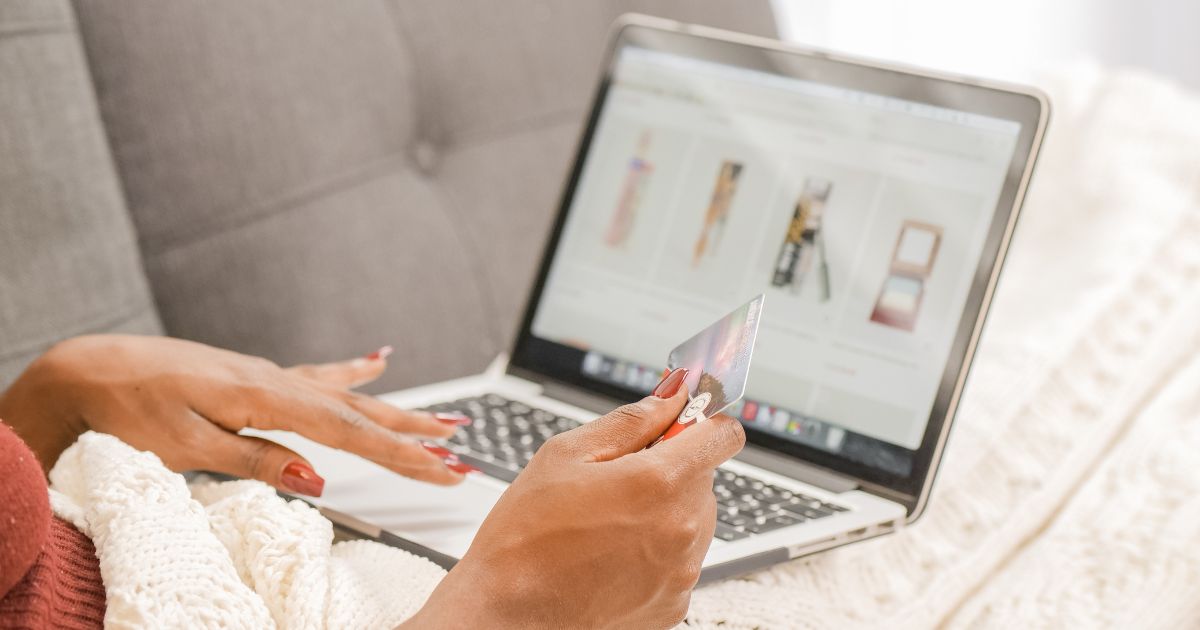 The arrival of fall also ushers in the holiday shopping season, and no time is better for snagging deals on the year's hottest gifts. With sales figures in the billions, the lure of Black Friday and Cyber Monday shopping gives rise to a significant rise in consumer fraud, scams, and identity thefts.
The week following Thanksgiving is one of the most lucrative times of the year for retailers. This also means that it is one of the most lucrative times of the year for scammers, with millions of consumers worldwide falling victim to scams every year. Fortunately, taking the time to educate yourself may help you avoid a Black Friday or Cyber Monday scam:
Carefully review the website you are directed to from a special offer advertisement. Fake retailer websites do have some "tells" if you know what you are looking for and take the time to do so. Since scammers created these sites quickly, there are generally flaws in the functionality, misspellings, broken links, typos in the URL, pages that load slowly or not at all, and no available contact information. Secure websites feature "https:" and a padlock icon in the address bar for the webpage. If you do not find either or both in the site's bar, it is unsafe to make a purchase.
When shopping online, using your credit card to pay for purchases is safer. Credit cards are embedded with EMV chip technology that changes with each purchase, making it more difficult for thieves to steal and use your information, and they are not tied to your bank account. Consumers are protected from unauthorized credit card purchases under the Fair Credit Billing Act, which also makes both the credit card company and retailer liable for purchases that arrive damaged, do not arrive at all, or are falsely advertised, and guarantees you a refund.
Do not create an account when online shopping. All reputable online retailers offer the option to purchase as a guest. It is safer to check out as a guest because doing so prohibits the retailer from keeping your personal, banking, or credit card information on file, which can be captured during a data breach.
Pay attention to your own instincts. If an offer sounds too good to be true, then it likely is, especially if an offer or advertisement you receive is promising stock, or lower prices, of high-demand items that large retailers are sold out of for the holidays.
What Are Examples of Black Friday and Cyber Monday Scams?
For scammers, there is no better weekend for stealing money and identities than the sales weekend of Black Friday through Cyber Monday. The high rates of online shopping during this time make it even easier for them to steal your banking information, your money, and your personal information for identity theft. Some of the most common scams include:
Fake orders: Scammers target consumers by sending texts or emails reporting a problem with your recent order and a link directing you to another site in order to correct the problem, except you have no recollection of making the purchase. In order to appear more convincing, they often claim to represent one of the large online retailers, such as Amazon or Walmart. Surprisingly, this is an effective con, as many unsuspecting consumers do click on the link, which directs them to enter banking information, which is immediately stolen.
Fake ads: Another common tactic involves scammers creating and posting advertisements on popular social media sites, such as Facebook or Instagram. It can be difficult to spot the fake from the real, however, as many legitimate retailers are also littering social media feeds with advertisements of special offers or giveaways during the holiday season. The fake advertisements lead to clones of retailer websites where any personal or financial information you enter is now in the hands of scammers, and you will never receive what was promised in the ad.
Fake retailers: One of the most popular scams involves scammers creating fake websites of large, legitimate retailers that look remarkably similar to the real ones. They lure victims to these sites usually with advertisements featuring offers of large discounts on hard-to-get items. Every customer who places an order on these sites is simply handing over all of their banking and personal information to scammers.
Missing packages: While online shopping has been commonplace for a number of years, the coronavirus pandemic saw the largest, most consistent online ordering trends in history, especially during the country-wide lockdowns. Alongside the increase in shopping was a significant rise in home delivery services, which scammers have taken swift advantage of as another method to steal private information. Pretending to represent one of the large package delivery services, scammers send text messages or emails to consumers alerting of a missing package or undeliverable package due to banking or personal errors the consumer needs to correct. Some scammers get more directly involved by leaving notice tags on front doors for the customer to call or placing phone calls and ask for your information.
Gift cards: For quick and easy cash, scammers use digital gift cards and coupons. Once these items are used to make an online purchase, the card or coupon number can be stolen, and the available balance seized within moments. Neither of these forms of payments are tracked, so there is no way to recoup the money once it has been stolen.
Black Friday shopping can be fun, however, scammers use this time to target unsuspecting consumers. If you fall victim to a Black Friday or Cyber Monday scam, Francis Mailman Soumilas, P.C. can help you fight back. Call us at 215-735-8600 or contact us online to schedule a free, no-obligation consultation. You may be able to collect compensation for out-of-pocket costs, including attorney fees. Located in Philadelphia, Chicago, New York, and San Francisco, we serve clients nationwide.