Francis Mailman Soumilas Lawyers Join Spring Training Panel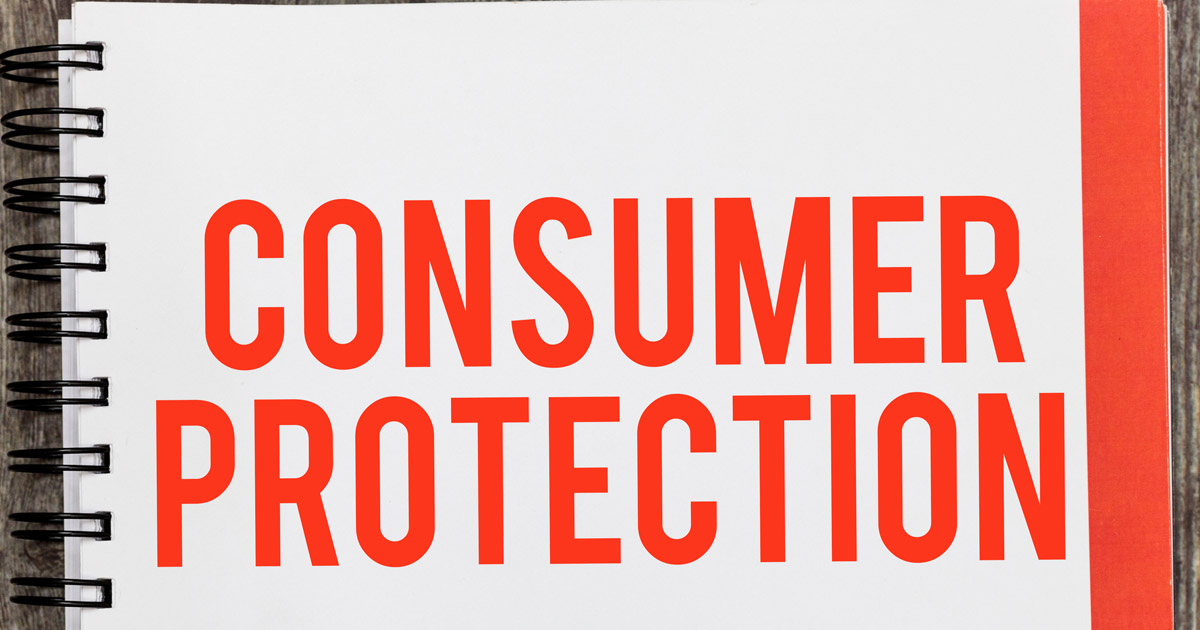 Francis Mailman Soumilas, P.C. was well represented during the National Association of Consumer Advocates' (NACA) recent Spring Training Conference, as the firm sent six of its talented lawyers, the most out of any other law firm participating, to the event to share their knowledge about consumer law.
The virtual event took place over two weeks between April and May and highlighted topics pertaining to the consumer advocacy space. The conference highlighted three tracks. These included the Fair Credit Reporting Act (FCRA); auto fraud; and mediation, arbitration, and negotiation.
The six attorneys from the firm who attended are:
James Francis
Mark Mailman
John Soumilas
Lauren KW Brennan
Erika Heath
Alexis Lehmann
Each lawyer gave their own presentation throughout the conference on a wide array of topics, highlighting their expansive knowledge of consumer law.
What is the National Association of Consumer Advocates?
The National Association of Consumer Advocates (NACA) is a nonprofit organization that consists of more than 1,500 lawyers and consumer advocates who share a commitment to representing consumers' interests. Membership ranges from private and public sector attorneys, legal services lawyers, law professors, and law students who are focusing on protecting and representing consumers.
The organization's mission is to promote justice for all consumers. To achieve those goals, NACA establishes a forum for communication, networking, and information-sharing among consumer advocates across the United States. It pays a particular focus to topics that have to do with legal issues by serving as a voice for consumers and attempts to limit unfair or abusive business practices that harm consumers.
NACA conducts the Spring Training sessions annually to provide members with insights on topics that impact consumers. Last year, the group was forced to hold the event online because of the ongoing Coronavirus (COVID-19) pandemic. This year, the event was once again held online, giving members the opportunity to select portions of the program for which to participate.
What Did Our Team Talk About?
Mark Mailman was the first to speak on behalf of the firm on April 20. He was joined by two other lawyers in the late afternoon session that discussed setting up an effective FCRA case. The panel spoke about how to conduct successful intakes, including for clients at risk of bankruptcy. They also talked about how a lawyer should determine the steps they will need to take to prepare a case for litigation.
On April 21, Erika Health joined two of her fellow lawyers in hosting a beginner-level seminar about litigating cases against a furnisher. A furnisher is a company that provides information about a consumer such as a credit report or history. The session talked about the legal and factual aspects of a case and how best to marry the two for a lawsuit. They also helped educate attendees on how to handle discovery requests, draft motions, and determine damages in furnisher cases.
James Francis' presentation took place on April 23 and was part of a day that took an in-depth look at the current atmosphere surrounding consumer advocacy. His talk addressed beginner to intermediate lawyers looking to get into the FCRA space. James provided guidance on what firms need to do to establish themselves in this industry.
Alexis Lehmann spoke during a day that was dedicated to hot topics in the industry on April 29. She addressed screening tenants and employment cases. Alexis provided the audience with tips and strategies for these types of cases. Rounding out the day's activities was a FCRA virtual scavenger hunt that Lauren KW Brennan moderated. Attendees competed side-by-side using Zoom collaboration tools. The participants reviewed real reports from background screeners and specialty credit reporting agencies to track down data and prepare a case.
John Soumilas was the final lawyer from the firm to speak. He joined a panel discussion on May 7 called The Client Factor. It was the sole event of the day. The panelists discussed how to accurately set client expectations as well as how to handle last-minute disclosures. The panelists also talked strategy, such as when is the idea time to reveal client details during mediation and arbitration.
What is the Purpose of the Spring Training Conference?
The event was an opportunity for lawyers to learn from each other about the three main tracks that were featured this year. By holding the event virtually, the NACA was optimistic that it could offer its members the opportunity to attend a large conference with new features included as part of the virtual experience.
During each of their talks, the attorneys from Francis Mailman Soumilas happily took questions from the audience from eager lawyers looking to enhance their knowledge with regard to consumer litigation of FCRA matters.
Philadelphia Consumer Rights Lawyers at Francis Mailman Soumilas, P.C. Stand for the Little Guy Being Bullied by Big Corporations
If you are a consumer who believes you are being mistreated by a large company for a variety of problems, including deceptive practices or other manipulative actions, the Philadelphia consumer rights lawyers at Francis Mailman Soumilas, P.C. can help. We vigorously represent all clients who have been mistreated by these greedy corporations and fight for the compensation that you deserve. Call us at 215-735-8600 or contact us online today to schedule a free consultation. Our offices are located in Philadelphia, Chicago, New York, and Los Angeles, and we serve clients nationwide.