Dawn of the Debt: How to Protect Yourself Against Zombie Debt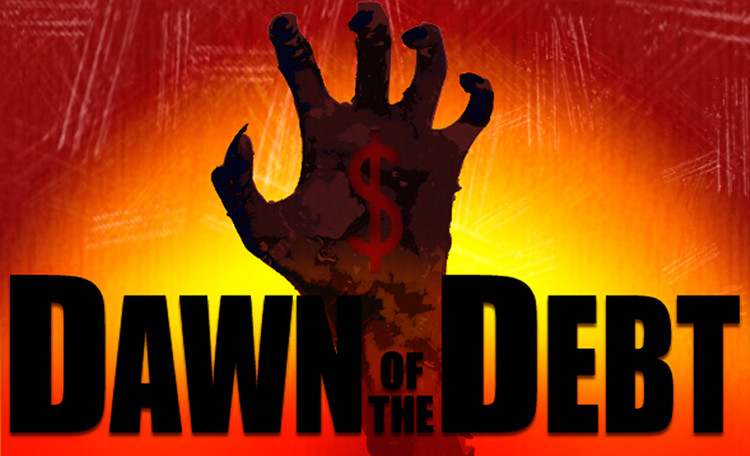 What is Zombie Debt?
The Federal Trade Commission (FTC) defines zombie debt as "debt you think is dead, gone, and forgotten, but has somehow come back to life." Zombie debt can be a result of a multitude of things, and knowing what it is, where it came from, and how to dispute it is critical.
If you are contacted by a debt collector to pay a debt, they may be talking about a zombie debt. Keep the following in mind when identifying zombie debt:
Debts that you already settled with a company or other debt collector
Debts that were discharged in bankruptcy
Time-barred debts you may have forgotten or overlooked that are past the statute of limitations
Debts that no longer show up on your credit report, generally after seven years

It's important to get your free, annual credit report and to carefully examine it for any accounts that shouldn't appear on your credit report but do.

Debts that you never actually owed, like as a result of identity theft
Why Should I Worry About Zombie Debt?
Zombie debt collection, and other illegal forms of debt collection, is a growing problem. In fact, it is such an issue that TV show host John Oliver recently had a segment about it on Last Week Tonight.
Debt collection agencies buy debts for pennies of the actual amount, and they turn around to force payment from you to make big bank. Debt collectors believe they can threaten, harass, or intimidate you to get you to pay the debt off. This is illegal, especially if the debt is actually zombie debt. Don't let the debt collectors get away with breaking federal law.
Another reason to worry about zombie debt is if the account still appears on your credit report when it shouldn't, it can bring your credit score down. This can result in issues like loss of employment and an increase in your mortgage.
How Can I Fight Zombie Debt?
Battling zombie debt can be intimidating, confusing, and frustrating, but don't let the debt collection agency scare you. If the debt account matches at least one of the above traits, you don't have to pay it and you can protect yourself from the zombie debt collector. The Federal Trade Commission lays out tips for what to do when contacted about zombie debt:
Verify that the debt is real. It could be a fake debt collector calling, so make sure you recognize the debt account. If it's real (as in, it doesn't match up with the above traits), it would show up on your free credit report.
Know your rights and protect yourself. Under the Fair Debt Collection Practices Act (FDCPA), you have protection from debt collectors from using abusive, unfair, or deceptive practices against you. These rights include when, where, and how a debt collector can contact you, who debt collectors can contact regarding you and your debt, what debt collectors need to tell you about your debt, which federal benefits are affected by debt, and so much more.
Don't ignore lawsuits. If a debt collector files a lawsuit against you to collect zombie debt, respond to the lawsuit, either personally or through your lawyer, by the date specified in the court papers to preserve your rights.
Don't accidentally reset the debt clock. The statute of limitations is your best friend when it comes to battling zombie debt. Making, or promising to make, a payment to a time-barred debt–a debt too old for a collector to force payment–can reset the statute of limitations. A debt collector can then sue you for the full debt amount, plus interest and fees.
Hire the Consumer Law Firm Francis Mailman Soumilas, P.C. To Fight Zombie Debt Collection
If you have been contacted by a debt collector to make payments on what you believe is a zombie debt, the attorneys at Francis Mailman Soumilas, P.C. are here to help. Call us toll-free at (877) 735-8600 or get your free case review today to get started.