Consumers in Pennsylvania May Be Able to Collect Damages for Illegal Robocalls Targeting Voters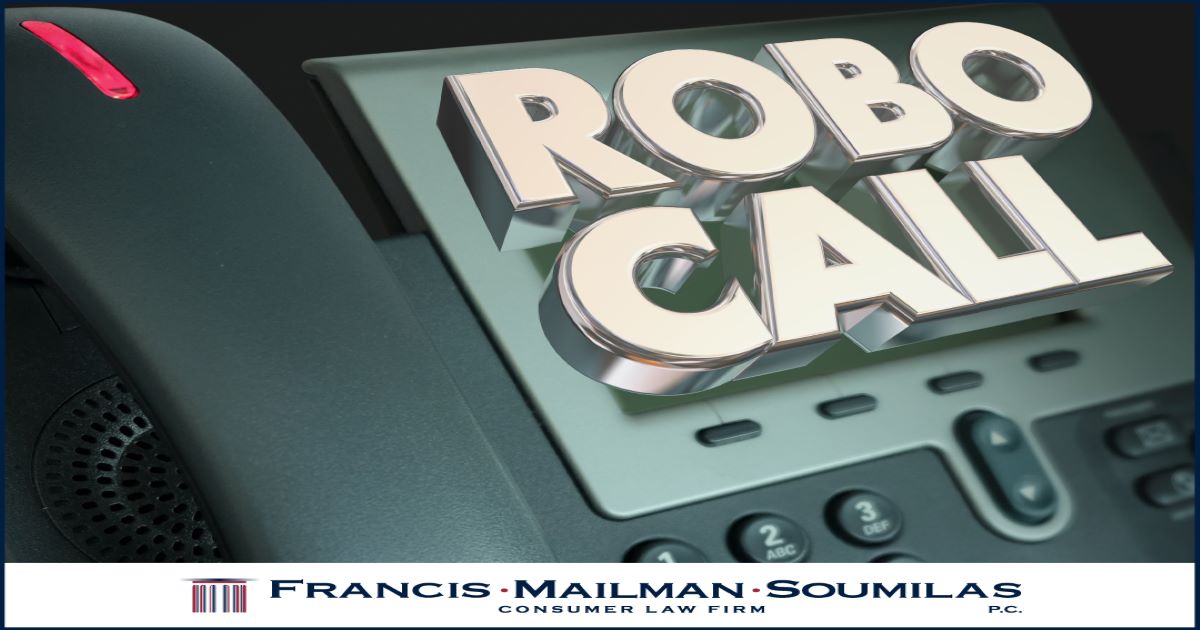 According to a report yesterday on 6abc.com, the Pennsylvania Attorney General's Office says that voters are receiving a flood of intimidating robocalls, telling them that voter information will be used to collect on credit card debts and issue arrest warrants.
Voters should not be intimidated by these calls. In fact, the calls themselves may be illegal, and caller recipients may be able to collect financial damages in an amount up to $1500 per illegal call. Attorney John Soumilas, of the Philadelphia consumer rights firm Francis Mailman Soumilas, P.C. explains:
In July 2020, the Supreme Court of the United States rejected an attempt by the American Association of Political Consultants to strike down the Telephone Consumer Protection Act (TCPA). As such, robocalls to cell phones for political purposes are not exempt from the law, and where the consumer did not give not consent, can violate the law and entitle the consumer to significant damages.
This landmark decision deals a significant blow to highly paid consultants and political action committees (PACs) that already flood our airwaves and Internet screens with political ads.
Consumers who receive illegal robocalls may be able to obtain up to $1,500 per call in statutory damages for each violation.
The attorneys at Francis Mailman Soumilas, P.C. can explain what consumers should do if they receive robocalls. Above all, consumers should not believe what the robocallers are saying. There are additional steps consumers can take to protect their security and their rights.
American consumers have the right to privacy and freedom from harassment. Our country has enacted laws prohibiting robocalls to protect the consumer. The laws also require violators to pay consumers money for each proven violation.
The attorneys at Francis Mailman Soumilas, P.C. want consumers to understand and exercise their rights to extract financial damages from companies that subject them to illegal robocalls.
Philadelphia Consumer Protection Attorneys at Francis Mailman Soumilas, P.C. Fight for the Rights of Consumers
The Philadelphia Consumer Protection Attorneys at Francis Mailman Soumilas, P.C. represent one of the nation's premier consumer rights firms. The firm has obtained top verdicts and settlements, ground-breaking legal rulings, and class certification in countless important consumer rights cases.  The firm represents consumers subjected to unfair credit reporting, debt collection, robocalling, and employment and tenant screening, as well as general consumer fraud and deceptive practice matters. For more information or a free consultation, call us at 215-735-8600 or contact us online.