How to Register & Report Violations of the National Do Not Call Registry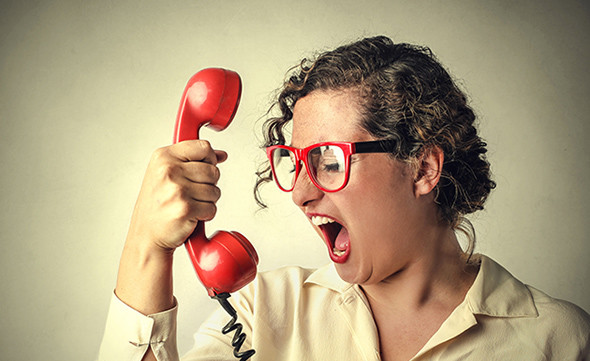 It's a regular weekday evening. You're sitting down for home-cooked dinner after a long day at work. And just as you're about to take your first bite, the phone rings. It's a telemarketer trying to sell you on some whosit or whatsit. You angrily hang up, resenting that their phone calls interrupt your evening. Again.
If you've had enough of these annoying and unwanted sales calls, you're not alone. You have the power to stop these calls with a one-time and free registration of your phone number on the National Do Not Call (DNC) list.
What is the Do Not Call list?
The National Do Not Call Registry is a federally regulated list of consumers' phone numbers whom telemarketers cannot contact. It was created in 2003 and follows the guidelines listed in to the Telephone Consumer Protection Act (TCPA) of 1991. It prohibits telemarketers from making unwanted sales calls to any number registered on the list. However, the list does not apply to political organizations, charities, or telephone surveyors.
If a consumer does not want to be on the National Do Not Call Registry, he or she may still request to be on a specific company's DNC list. Each company must keep its own DNC list. When a consumer requests to not be contacted again, that company MUST add the consumer to its DNC list.
Telemarketers and related businesses are required to frequently compare the DNC lists with their call lists to make sure there are no violations or instances of overlapping phone numbers.
What is the TCPA?
The Telephone Consumer Protection Act (TCPA) of 1991 restricts telephone solicitations and the use of automated telephone equipment. Under the TCPA regulations, solicitors and telemarketers must provide fill and prompt disclosure about who they are and why they're calling. Using an auto-dialer to make robocalls is strictly prohibited.
TCPA violations can result in damages anywhere from $500-$1,500 per violation. For example, if a company calls you twice after you've requested to be on the company's Do Not Call list, you may be able to sue them for $500-$1,500 for each of those two calls because they violated the TCPA.
How To Get On The Do Not Call List
All it takes is a free, one-time registration to put your phone number on the national registry. You can call the Do Not Call registry number, 1-888-382-1222, from the phone number you want to register.
You can also register online at donotcall.gov. If you register online, you will receive a confirmation email prompting you to click on the link in the email to complete your registration. You must click this link within 72 hours, or your registration will not be complete.
Contrary to popular belief, there is no separate Do Not Call registry for cell phones. Mobile and landline numbers will be kept on the same list. Once a telephone number is registered, it will stay on the Do Not Call Registry until the registration is canceled or service for the number is discontinued.
How to Report Do Not Call List Violations
After your number is on the registry for 31 days, you have the right to report unwanted sales calls. You can file National Do Not Call Registry complaints with the Federal Trade Commission. Take note of who made the call, including the phone number used, and when it was made.
Penalties associated with violations of the TCPA include possible damages of $500-$1,500 per violation or call. If your rights under the Telephone Consumer Protection Act have been violated, contact the consumer protection lawyers at Francis Mailman Soumilas, P.C. now. You can get free legal help today by calling 1-877-735-8600.