4 Ways To Improve Your Credit Score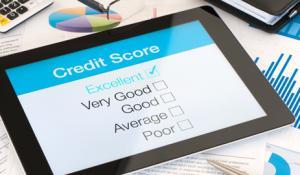 Top credit improvement tips
A good credit score is key in many important economic transactions such as buying a house, taking out a loan or applying for a credit card. Improving your credit score won't happen overnight.
Repairing a bad credit report takes time but there are some steps you can take to expedite the process when dealing with credit report agencies.
1. Check your credit report for errors
Credit report errors are more common than you may think. It's a good policy to make a habit of checking your credit reports each year with a free service such as annualcreditreport.com.
If you find negative information on your credit report that's inaccurate, notify the appropriate institutions immediately.
2. Make all payments on time
Missed payments can cause your credit score to fall 100 points or more. A healthy payment history is the biggest contributor to your credit score, accounting for 35 percent of the total.
Paying your bills on time and staying well below your credit limits are the best ways to build and maintain good credit. Together they account for more than half of your overall credit score.
3. Take care of your largest debts first
Paying down your largest debts will save you the most on interest charges. A large portion of your credit score is based on debt you have lingering on cards that haven't been paid off yet.
A common rule of thumb is to keep the balance at or below 10 percent on each line of credit to improve your credit score. A balance close to or over the limit will significantly reduce your credit score.
4. Don't close unused accounts
The longer you've had credit, the better it is for your credit score. Keeping older accounts open and paid in full shows lenders that you have a long track record of good behavior.
While these strategies may seem like common sense, they represent solutions to the most common reasons why credit ratings show up less then perfect.