Best Wallets to Thwart Electronic Pickpockets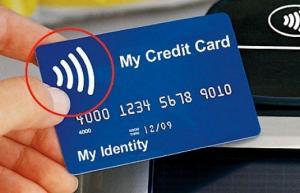 A new potential for fraud is on the rise: It's easy, however, to protect yourself.
The threat exists because of the radio-frequency identification chips (RFID) or Near Field Communication (NFC) chips that are starting to be embedded in credit and debit cards.
A thief can use this "swipe to pay" technology to capture your info by scanning your wallet or purse with an electronic scanner. The thief would have to hold the scanner next to your wallet or purse for about 30 seconds.
Two-way radio transmitter and receivers or  readers, send signals to the tag that transmits data back in response.
This technology is the basis for PayPass and other  Swipe and Pay credit card systems that need no physical contact to make a payment. Credit and debit cards with embedded RFID chips offer quick "swipe to pay" convenience, but they're also vulnerable to identity theft.
The readers running RFID software receive vital ID information and process it but the issue is bigger than thefts from credit cards as the chips are being fitted to Passports, some Drivers Licences, your employee ID and building access card.
If you carry RFID credit cards in your wallet, there are several ways to block scanners used by electronic pickpockets. You can place tin foil around your card in your wallet, which will scramble the signals picked up by the scanner.
If you have two cards with RFID chips in your wallet, the scanner can't read them because they confuse the information and cancel each other out. Another solution is to use an Altoids tin to carry those cards and protect yourself from RFID hijacks.
Additionally, you can purchase special sleeves and RFID blocking wallets that will keep your credit card information secure.
Here's a look at some of the top selling  RFID blocking wallets on the market:

DIFRwear CL-W0078BL RFID Blocking Flipside Wallet
$23.00
Holds credit cards, identity badges, enhanced drivers licenses,  transit cards, passport cards and currency. Only RFID blocking
wallet that blocks both low (range of 30 kHz–300 kHz) and high frequency (range of 3–30 MHz) skimming attacks.

Flipside 2X Wallet
$40.00
Bi-Fold 10 card slot holder featuring the best RFID shielding in the indusrty. Each pocket is sheilded individually.

Bi-Fold Leather Wallet by Access Denied
$42.00
Bi-Fold wallet with Removable Photo I.D. holder case, 8 Re-enforced credit card pockets in Wallet and 6 in removable Photo I.D case, 14 total credit card slots, 2 full-length bill/cash sections, plus 2 hide-a-way pockets.

DataSafe Bi-Fold Croc Leather Wallet by Kena Kai
$80.00
7 layers ofRFID shielding material, 10 Card Slots, 2 Full-Length BillCash Sections.
While RFID-blocking wallets will increase the security of your RFID-embedded cards, they aren't foolproof solutions.