What to Know About Alternative Credit Data, Reporting and Scoring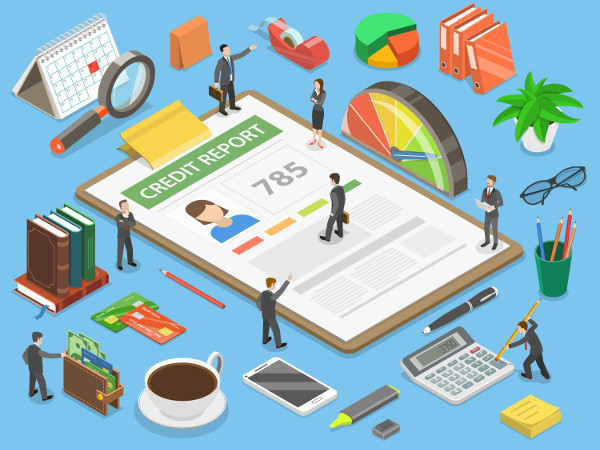 When someone applies for a new credit card or loan for a new home or car, the lender will review the applicant's credit history to determine their approval or denial of the loan. But what happens if this is the applicant's first loan? What if the consumer doesn't have much credit history yet?
What Is Alternative Credit Data?
Alternative credit data is financial and payment information associated with regular expenses, like bills for phone, utilities, rentals, etc. This information is then calculated into a score, used to consider a consumer's creditworthiness when they have a "thin file," which is fewer than five items on their traditional credit histories. Many consumers will use their alternative credit information to thicken their traditional files.
In 2016, the Federal Reserve reported that the percentage of Americans under the age of 35 who held a credit card was at its lowest since the agency began collecting this data in 1989. Since many didn't have enough traditional credit history, they needed to show alternative data for credit scoring when applying for home and auto loans or opening up that first credit card.
Types of Alternative Credit Data
An alternative credit reporting agency will look at your payment history of:
Rent
Internet and phone bills
Utility Payments
Insurance
If you make these payments in full and on time, your alternative data credit score will improve. This is a great way to build a strong traditional credit history, allowing you to apply for credit cards and other loans.
Disputing Errors in Your Alternative Credit Report
Alternative data must be compliant with the Fair Credit Reporting Act. If there is an error on your alternative credit report, you have the right to dispute the error and have it removed, just like in a traditional credit report. If your dispute is ignored or the error is not fixed within 30 days, you have the right to sue.
Have credit report errors? Contact a consumer protection attorney today!
If your credit report, traditional or alternative, has an error on it that is not removed, you have the right to sue the credit reporting agency or bureau. The consumer protection attorneys at Francis Mailman Soumilas, P.C. are ready to help you fight back. Fill out a free case review form or call us toll-free at 1-877-735-8600 today!