Accurate Background Inc.
Who is Accurate Background?
Accurate Background specializes in providing background checks and employment screening to both large and small businesses. When employers are hiring, or are doing a routine check on all their employees, they will often hire third-party companies like Accurate Background for employment verification services. They are a legitimate background check company, and some of the better known companies that have used Accurate Background screening services include Amazon, Starbucks, Sephora, Ross, Crate & Barrel, and the Cheesecake Factory.
What does Accurate Background look for?
What appears in your Accurate Background check depends on the screening services that your potential or current employer chooses. Your Accurate background check may include, but is not limited to the following:
Criminal history
Employment verification
Education verification
Drug testing
Driving history and motor vehicle reports
Credit reports
How long does an Accurate background check take?
The processing time for your Accurate background check depends on a variety of factors, like how many services the employer requested, holidays and weekends, natural disasters etc. You can always check with your potential employer or contact Accurate Background.
Does Your Accurate Background Check Have Errors?
Pre-employment background screening can be the deciding factor a company uses when making the decision to hire someone. With so much riding on your background check, it is important that all the information is accurate. Unfortunately, background check errors are common. The most common types of background check errors are outdated information, and mixed files. Mixed files happen when information belonging into another individual ends up on your report. This type of error happens often with common names. Mixed files are most damaging and often result in application denial due to inaccurate criminal history.
If you find errors on your background check provided by Accurate Background, it is important that you know your rights under the Fair Credit Reporting Act (FCRA).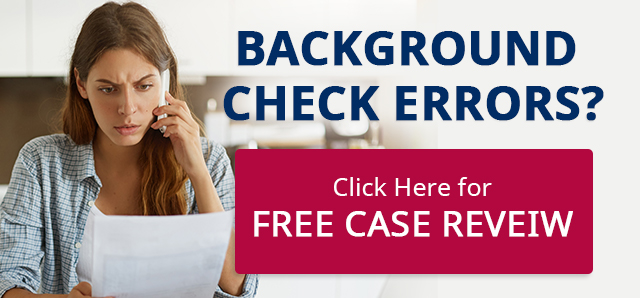 Your Rights Under the FCRA
Employers must get your permission prior to obtaining an Accurate Background check.
Employers must provide you with a copy of the report and your FCRA rights before taking adverse action.
Employers using Accurate Background, such as Amazon, must notify potential or current employees when a job is denied or terminated due to an employment report.
You have the right to obtain a copy of your Accurate Background employment verification report and ensure that all of the reported information is correct. If your background check contains errors, you have the right to dispute. If these errors kept you from getting a job, you may be able to sue Accurate Background.
Be sure to contact Accurate Background and dispute errors immediately.
Dispute Accurate Background Errors
When disputing an error, explain how the information should accurately be reported. Accurate Background then has 30 days to look into the error and correct the mistake. If the error is not corrected or if your dispute is ignored, you may be able to sue them.
Can I Sue Accurate Background Over Inaccurate Information on my report?
We can help you fight back against false information on your background check.
Accurate Background Cases and Complaints
The following are cases or complaints filed by Francis Mailman Soumilas, P.C.
Shaqueviauna Broom v. Accurate. – Ms. Broom was denied a job due to criminal records that were inaccurately reported on her background report by Accurate. The criminal record was inaccurately reported as a felony conviction with jail time served. In reality, the conviction and sentence were deferred pending her completion of an ARD program.
The Consumer Protection Lawyers at Francis Mailman Soumilas, P.C. Can Help
If your Accurate Background check is inaccurate and kept you from getting a job or a promotion, you may be entitled to damages. The consumer protection attorneys at Francis Mailman Soumilas, P.C. are here to help you fight back. Call us now at 1-877-735-8600 to get your free case review.
Contact Information for Accurate Background
Address: 7515 Irvine Center Drive
City: Irvine
State: California
Zip Code: 92618
Phone: 800-784-3911
Fax: 800-784-3593
Website: www.accurate.com