The Worst (and Most Illegal) Debt Collection Practices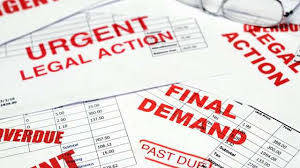 Protecting Yourself Against Aggressive Debt Collectors
Having to deal with a debt collector can be a stressful experience. While collection agencies have the right to call you in most cases, there are STRICT limitations on how far they can go.
The Fair Debt Collection Practices Act (FDCPA) lists actions collectors are barred from pursuing.
Listed below are some of the worst and most illegal practices some debt collectors are using and ways you can protect yourself  from being harassed.
Illegal Debt Collection Practices:
Calling before 8:00 am or after 9:00 pm.
Repeated and relentless calls.
Telephone you without identifying themselves.
Contacting you at work after you've told them you're not allowed to get calls there.
Speaking with anyone except for you, about your debt.
Threats of harm or violence.
Threats to arrest you if you do not pay the debt.
Publishing your name in a list of people who don't pay their debts.
Use of obscene language.
Correspondence with "debt" written on them, even if it's the company name. Sending written correspondence that state "Debt
Collector" or "Debt Collection", in an attempt to embarrass or shame you is against the law.
Making any false statements such as:

Lying about the authenticity of legal documents.(Stating they sent you legal documents when the documents are not in fact legal  documents and/or stating that the documents they sent you are not legal documents, when they are)
Stating they'll seize your property or garnish your wages. Unless they have the legal right to do so.
Debt collectors misrepresenting themselves as attorneys, government officials, or that they work for the credit bureau for example.
Telling you that there is attorney involved when there isn't.
Has a Debt Collector Violated Any of These Rules? Fight Back!
If debt collectors violate your rights within the Fair Debt Collection Practices Act, you can take legal action against them.
<<Get a free case review if your rights have been violated by an illegal debt collector.>>
Debt experts say your chances of getting a collector to back off improve when you know your rights and assert them forcefully.
You do have the right to sue the collector in a state or federal court, usually within one year from the incident where you felt violated. Listed below are some steps you can take before it's gets that far.
Settle your debt with your creditor's internal collector before your debt gets turned over to a collection agency. This cuts out the middleman and your lender still has an incentive to maintain a positive relationship with you.
Protect your identity. Do not provide any personal information until you determine the authenticity of the person attempting to collect any debts you may owe. Make sure the collector is from a legitimate agency by looking them up on the internet.
Document all communications with the debt collector; dates, times, what illegal procedures may have been used in an attempt to collect your debt. Be sure to write down their names and telephone numbers and the company they are with.
Stop the phone calls :

The FDCPA requires a collection agency to contact you with information about how much money you owe, who you owe it to, and what to do if you believe the debt is not yours. The time frame for this requirement is five days. When you first receive that call, do nothing for those first five days.
If the debt is yours and the calls continue you can stop all contact by phone either by informing the debt collector that future communication must be made through your attorney, or by writing a "cease and desist" letter asking all future communication to be made in writing. This letter should be sent via certified mail with a return receipt requested. Keep these copies for your records.
If you've determined the debt does not belong to you and you owe no money, request in writing for the debt to be verified. This has to be done within 30 days. When you receive your receipt of your request for verification, all contact from the debt collector must cease unless they provide proof that the debt is actually yours.
If the calls continue, you can threaten to record all future calls and intend on using those recordings as evidence in legal action. Inform the collector that you are familiar with your rights through the FDCPA and your intentions are to contact either your state attorney general's office or the Federal Trade Commission (FTC) as to what your rights and regulations are concerning illegal practice.
Don't let yourself become another victim of illegal collection practices. Your best defense against harassing debt collectors is to be informed of your rights.