In Kelly, Third Circuit Clarifies Its Class Action Standing and Ascertainability Analyses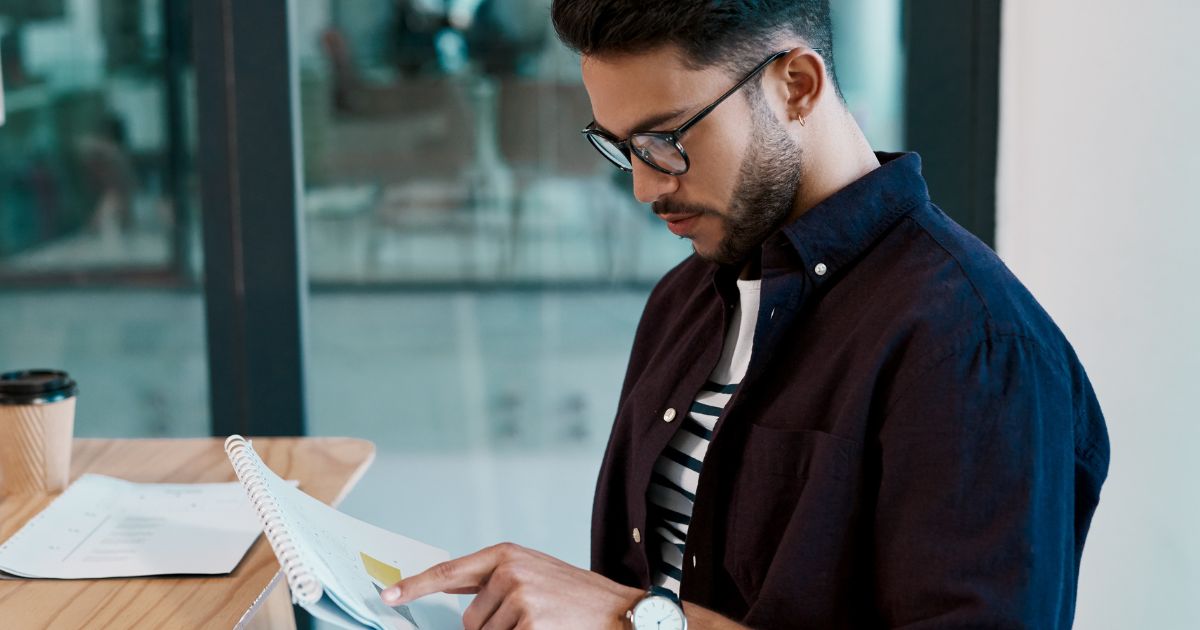 The past year or so has been challenging for consumer attorneys seeking to bring consumer class actions in the Third Circuit. For a while now, the Third Circuit's jurisprudence concerning the ascertainability prong of Federal Rule of Civil Procedure 23 has required a plaintiff to identify a "reliable and administratively feasible mechanism for determining whether putative class members fall within the class definition." The U.S. Supreme Court's June 2021 ruling in TransUnion LLC v. Ramirez, 141 S.Ct. 2190, then added another hurdle by casting a shadow over plaintiffs' constitutional rights to sue over a violation of a federal statute.
These two pressures have probably kept many a consumer attorney up at night as they wrestled with how best to bring a would-be consumer class action in the Third Circuit knowing the case law that would be waiting for them in defendants' motions to dismiss and oppositions to motions for class certification. Thanks to the Third Circuit's recent precedential opinion in Kelly v. RealPage Inc., No. 21-1672, however, some consumer attorneys may start sleeping better. In Kelly—a case that, in full disclosure, my firm was involved in—the Third Circuit clarified class action standing under TransUnion and its own ascertainability standard in a way that should make the path to class certification clearer for plaintiffs' attorneys.
Inaccurate consumer reports kept two renters from securing new apartments
Appellants Kevin Kelly and Karriem Bey thought they found their new apartments. But their rental applications were denied by the property managers for their would-be new apartments after the managers requested and received the appellants' consumer reports from RealPage, a provider of such reports and a "consumer reporting agency" under the U.S. Fair Credit Reporting Act (FCRA). Kelly's consumer report included two DUI convictions and a record of an outdated vehicle inspection tag, the latter of which was described as a misdemeanor conviction instead of a non-criminal summary offense. Bey's report stated he had a civil action for possession pending against him, as well as an eviction filing.
But RealPage's consumer reports about Kelly and Bey were incorrect. (A RealPage court filing explained that the Kelly DUI convictions were for another Pennsylvania resident with the same name, and the Bey eviction actually involved his father.) Although Kelly's landlord relented and allowed him to rent an apartment after some delay, Bey could only secure public housing as a result of his inaccurate consumer report.
As was their right under the FCRA, both Kelly and Bey contacted RealPage to determine the sources of the erroneous information and correct it. Kelly requested his "report," while Bey requested his "file," but both only received the same report the property managers received. Neither report identified the vendor that provided RealPage the inaccurate records. Without the identity of the vendors, neither Kelly nor Bey could obtain proof of their reports' errors—which RealPage required in order to revise their inaccurate reports.
Both men sued RealPage in April 2019 in a putative class action, alleging willful and negligent violations of section 1681g of the FCRA, which requires consumer reporting agencies to disclose to consumers "the sources of the information" on their credit reports. The men eventually moved to certify a class and a subclass.
The former—the "All Requests" class—was to include all individuals who had a RealPage consumer report "sent or caused to be sent to them by RealPage" that omitted the name of the vendor(s) that provided the public information contained in the consumer report. The latter—the "Direct Request" subclass—was to include members of the former who received a consumer report from RealPage "following a documented direct request" by the class member. The class consisted of more than two million consumers; the subclass consisted of more than 16,000 consumers.
In December 2020, U.S. District Judge Joshua Wolson of the Eastern District of Pennsylvania denied the men's motion to certify the class and subclass on the grounds that they failed to establish predominance, superiority, and ascertainability, but held they had standing to bring their claims against RealPage.
Judge Wolson interpreted 1681g to impose a disclosure obligation on consumer reporting agencies like RealPage when a consumer directly requests a consumer report from the agency and the consumer specifically requests their "file" (and not simply their "report"). He held that individual questions regarding how consumers made their requests and what they requested would outweigh common questions, causing Kelly and Bey to fail the Rule 23(b)(3) predominance-superiority prong. Judge Wolson also held the appellants could not show the class nor the subclass to be ascertainable because it would not be "administratively feasible" for RealPage to individually review each class member's file to determine which ones contained public record information.
The Third Circuit clarifies class standing under TransUnion
RealPage challenged Judge Wolson's holding that the appellants had standing to bring their claims, contending that its failure to disclose the sources of the incorrect information on their credit reports was an "informational injury." RealPage argued that under TransUnion LLC v. Ramirez—which was decided by the U.S. Supreme Court about six months after Judge Wolson's class certification decision—the appellants failed to state an informational injury because they only alleged a "bare procedural violation," and not any "downstream consequences" from RealPage's omission of the source information. RealPage's argument was based on the fact that the appellants did not act on the source information for the inaccurate information on their consumer reports after RealPage disclosed it during discovery.
The Third Circuit held TransUnion did not change the Supreme Court's jurisprudence regarding the "adverse effects" or "downstream consequences" of informational injuries. According to the Third Circuit, the Supreme Court has "repeatedly recognized that an 'informational injury,' where a plaintiff alleges that she 'failed to receive . . . information' to which she is legally entitled, is sufficiently concrete to confer standing." The court noted that TransUnion cited with approval two cases, Fed. Election Comm'n v. Akins, 524 U.S. 11 (1998) and Public Citizen v. Dep't of Justice, 491 U.S. 440 (1989), that supported this proposition. The Third Circuit further noted that in none of the cases within this jurisprudence was a plaintiff "required to allege or prove that they would do anything with the information once disclosed, nor did TransUnion suggest that a plaintiff's failure to act on the information, if disclosed, would be dispositive."
With this issue resolved, the Third Circuit held the appellants had standing to bring their claims because they alleged (i) the omission of information they were entitled to under the FCRA, (ii) "adverse effects" that flow from the omission (that is, negatively affecting the appellants' ability to obtain the information they need so RealPage would fix any errors that may exist on their consumer reports), and (iii) a nexus between their injuries and the "concrete interest" Congress intended to protect by enacting the FCRA.
The Third Circuit clarifies its ascertainability jurisprudence
The Third Circuit then moved onto Judge Wolson's rulings on predominance and ascertainability.
Concerning predominance, the court held the "All Requests" class could not satisfy the predominance element because RealPage's disclosure obligation under the FCRA only arises when a consumer directly requests information from it. The "All Requests" class, by its definition, would have covered those kinds of requests plus requests made by third parties. But the Third Circuit vacated and remanded the lower court's ruling regarding predominance as it related to the Direct Request subclass in light of its determination that RealPage's disclosure obligations under the FCRA do not change regardless of whether a consumer requests their "file" or their "consumer report."
Concerning ascertainability, the Third Circuit's ascertainability test has developed to be one that requires a court to perform a "rigorous" two-pronged analysis that looks at whether a plaintiff has (i) "defined [the class] with reference to objective criteria," and (ii) identified a "reliable and administratively feasible mechanism for determining whether putative class members fall within the class definition." As I alluded to above, the court quelled the fears of consumer attorneys by ultimately holding that reviews of existing records can be "administratively feasible" when they require defendants to sift through data from numerous sources to review individual records.
The District Court held Kelly and Bey met the first prong of the ascertainability test by relying on objective criteria to define the Direct Request subclass—individuals who requested copies of their files. But the lower court held the men could not satisfy the second prong because identifying class members by reviewing their individual files was not administratively feasible.
The Third Circuit held that as to the second prong, matching of records across different databases was the type of exercise it has found to be "sufficiently administrable" in previous cases. In a warning to future corporate defendants on the wrong side of a purported class action, the court said that it would "not allow defendants to defeat ascertainability with a strategic decision to house records across multiple sources or databases."
The court then held that "a straightforward 'yes-or-no' review of existing records to identify class members is administratively feasible even if it requires a review of individual records with cross-referencing of voluminous data from multiple sources." The court added that the number of records that must be reviewed individually, which speaks to the size of a particular class, is not a reason to deny class certification. If it were, it would preclude class actions where the defendants allegedly harmed "too many people." The key to the court's "never too many" view, however, is that a defendant's review must be for information "apparent on the face of the document."
Third Circuit provides consumer class action guidance that will help both sides of the bar
The Third Circuit's Kelly decision will probably elicit a sigh of relief from consumer attorneys. The decision clarifies what those attorneys will need to show both in order to prevail when their clients' standing to bring a class action is challenged and to satisfy Rule 23's ascertainability prong. Kelly suggests reports of the death of consumer class actions in the Third Circuit are greatly exaggerated.
However, the Third Circuit's clarifications in Kelly will be valuable to defense counsel as well. While the court's discussion of informational injuries after TransUnion could be helpful to some defendants alleged to have caused an informational injury, defense counsel would be wise to study the court's ascertainability discussion. Given that many defendants would likely argue what RealPage argued, that a review of thousands of would-be class members' files would not be administratively feasible, the Third Circuit's ascertainability discussion in Kelly could provide defense counsel with a strategy for a winning argument against ascertainability—or at least an accurate gauge for determining whether a particular ascertainability argument has any chance of success.
John Soumilas is a partner at Center City-based Francis Mailman Soumilas, P.C., a leading consumer rights law firm. He can be reached at jsoumilas@consumerlawfirm.com.
---
Reprinted with permission from the November 30 2022 edition of The Legal Intelligencer © 2022 ALM Media Properties, LLC. All rights reserved. Further duplication without permission is prohibited, contact 877-257-3382 or reprints@alm.com.