HRRG (Healthcare Revenue Recovery Group, LLC)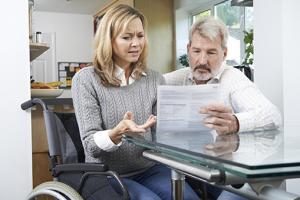 HRRG also known as Healthcare Revenue Recovery Group is a legitimate debt collection agency, specializing in the collection of medical debt. If you have been contacted by Healthcare Revenue Recovery Group, they believe that you have an outstanding debt, and are trying to collect it. Unfortunately, many times collection agencies may have the wrong information. It could be that you do not owe the debt or they have the wrong amount.
No matter the circumstances surrounding the debt, HRRG, must adhere to the laws under the Fair Debt Collection Practices Act (FDCPA).
Is Healthcare Revenue Recovery Group Harassing You?
The FDCPA was put in place to protect us from harassing, abusive, and intimidating debt collection practices. If you are receiving harassing phone calls from HRRG that violate your rights under the FDCPA, you have the right to sue Healthcare Revenue Recovery Group for damages.
Some of the laws HRRG must follow are:

No calls before 8am or after 9pm
They cannot talk to your family or employer about the debt they are trying to collect from you
They cannot contact you about the debt if the debt is in process of being disputed
They cannot threaten you, or use profane language
They cannot call you at work if you have told them you cannot receive phone calls there.
If Healthcare Revenue Recovery Group, LLC has violated any of your rights, it's time to get a free case review
Help From a Consumer Protection Lawyer
The consumer protection lawyers at Francis Mailman Soumilas, P.C. know how to fight back against harassing debt collectors. Hire Francis Mailman Soumilas, P.C. now to end the debt collection harassment from Healthcare Revenue Recovery Group. Fill out our quick form, or call 1-877-735-8600 to see if you have a case against HRRG. There is no out-of-pocket cost to you, we only get paid when you win.
Healthcare Revenue Recovery Group (HRRG) Contact Information
| | |
| --- | --- |
| Address   | P.O. Box 459080 |
| City | Sunrise |
| State | Florida |
| Zip Code | 33345-9080 |
| Phone   | 800-984-9115 |
| Website  | www.hrrgcollections.com |